If it's Friday, it must be Paris
Last month, after an eleven-day art cruise that took us to Holland, Sweden, Russia, Finland, Estonia, Denmark, and Amsterdam – and before heading back to the U.S. – my son Marc and I finished with a five-day trip to France. We wanted to connect with some of the gallery's Parisian artists and to meet with a few artists that are new to Park West.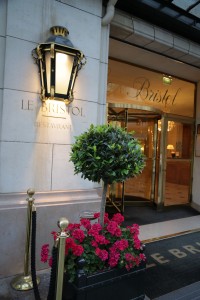 We stayed at the Hotel Bristol at rue du Faubourg Saint-Honoré in the city's fashion and arts district. It's very elegant and has a storied past. It was a first-time stay for both of us.
We had a busy itinerary planned, and it's always a pleasure doing business in that beautiful city.
I've spent a lot of time in Paris over the years and have picked up a conversational knowledge of the language. At the start of the trip, I was a little rusty. With practice as the days progressed, much more vocabulary came to me.
We first headed to Victor Spahn's studio. He gave us a tour of his workspace in the Montparnasse district of Paris, which was at one time the studio of Tsuguharu Foujita.
Victor has the same exuberance as his art – he's full of energy, motion and color. Victor'sEnglish is quite good, making it easy to visit.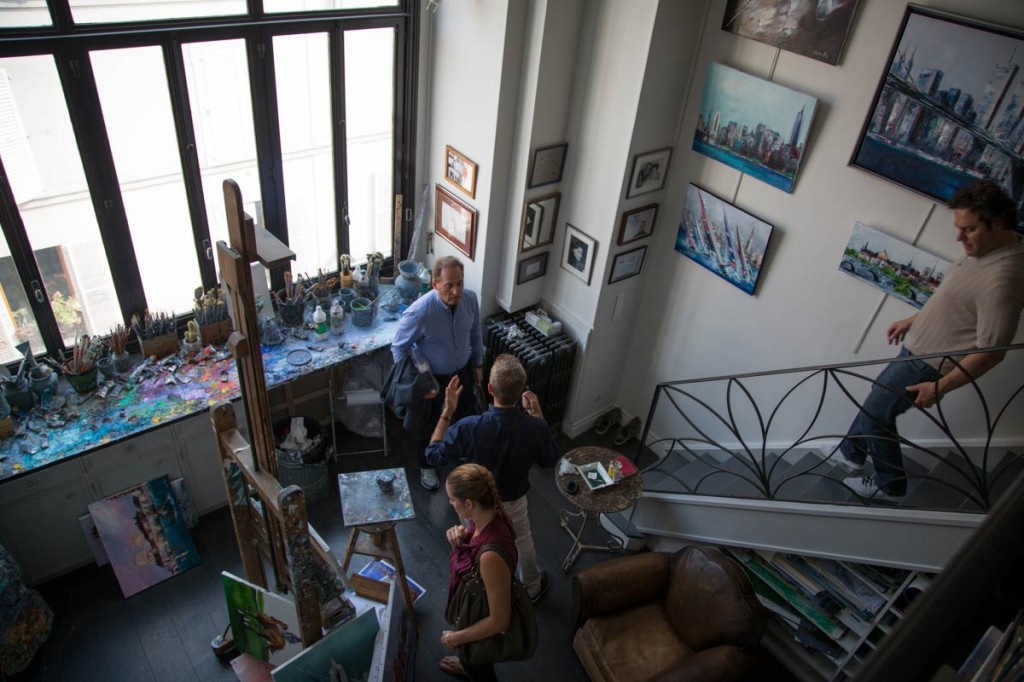 While we were there, we looked at and discussed some of his work. Victor is called the "painter of movement." It's fitting. Here are some examples from the gallery's online collections.
He added a finishing varnish to a few pieces and shared the stories behind them.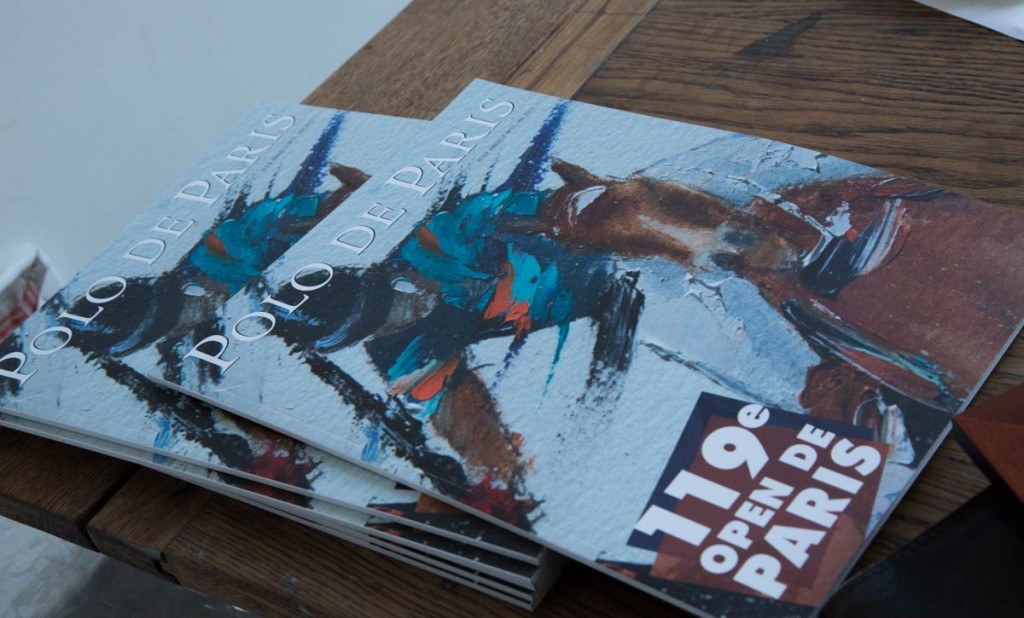 We spoke of business and about some notable events and projects. Victor's work has often been featured on posters and book and program covers for important events in France. He's done a lot of recent work that features scenes from the polo field. Above is a cover for an exhibition program.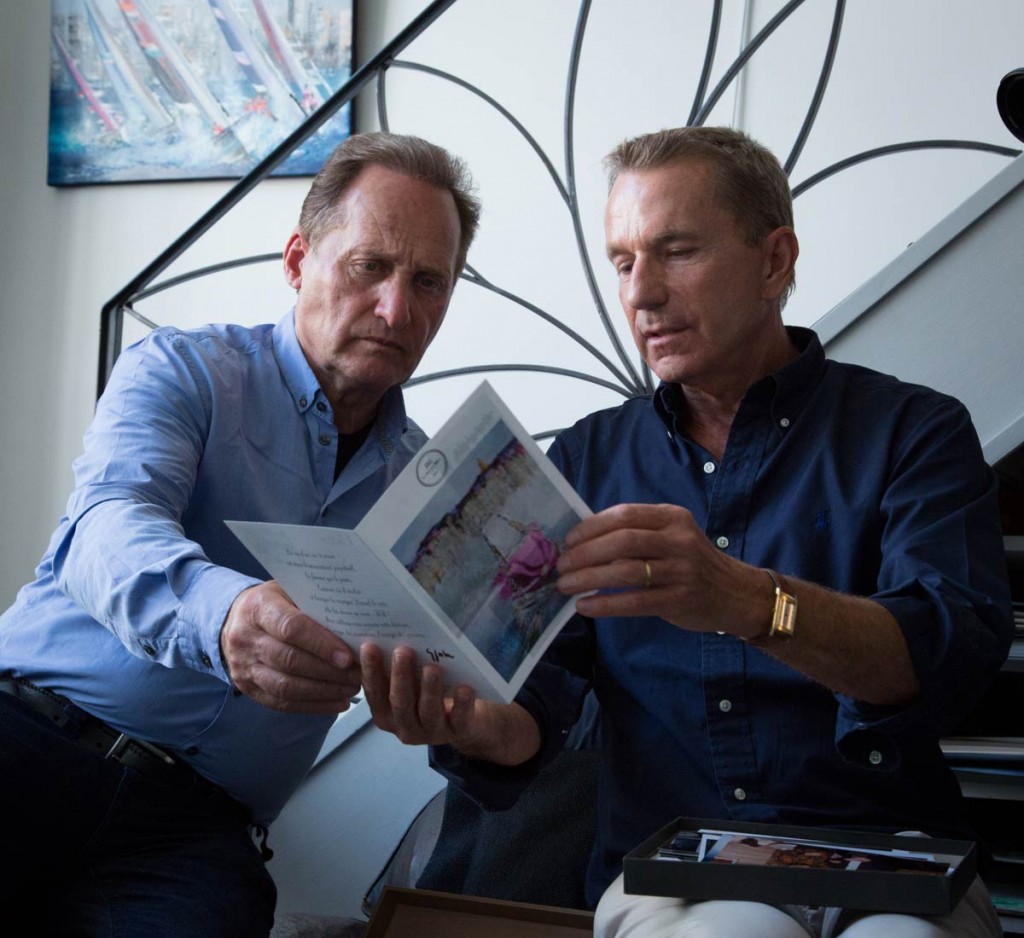 Victor is an ambassador for Lexus and has provided the automaker with numerous original pieces of art. The French government honored Victor recently with a building bearing his name in a housing community named for artists. The Victor Spahn building sits alongside the Claude Monet building.
Victor is a joy-filled, upbeat person and is easy to be around. That joy is visually reflected in his work.
He's also gracious, welcoming and very open. He was eager to show us cherished photos that he keeps at his studio of some of his ancestors.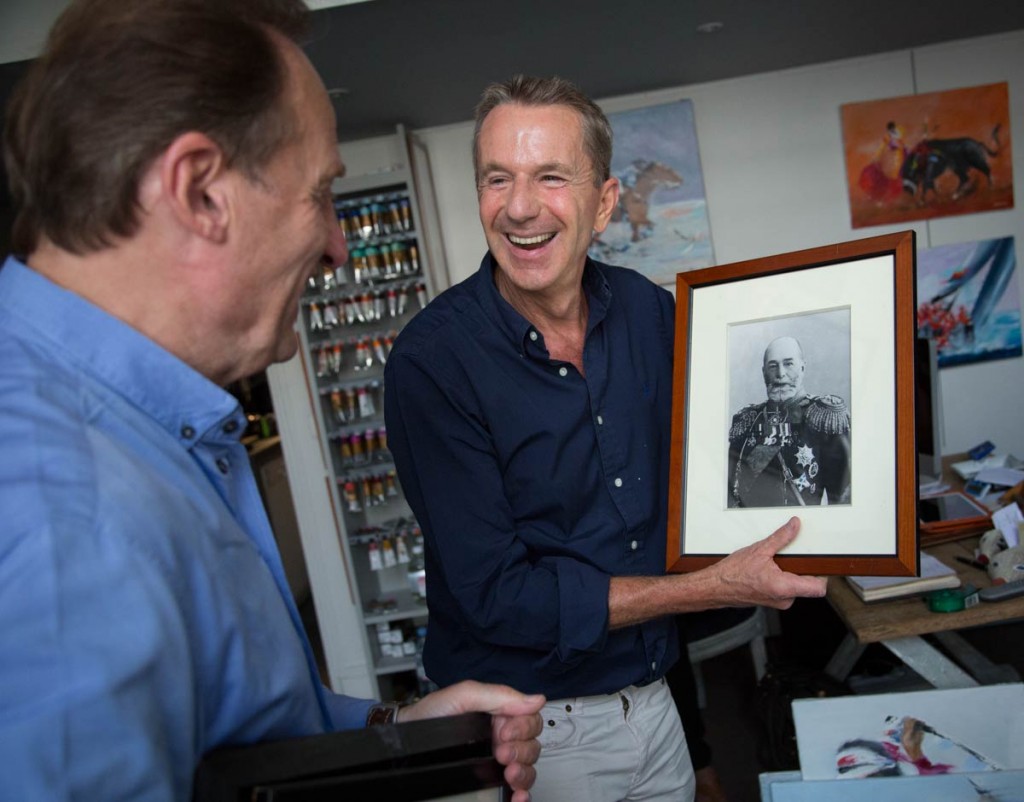 Victor is of Russian decent. His father, an engineer, came to Paris during the Russian Revolution. In the photo above, he's showing me his great-grandfather, who was an officer in the military under Tsar Nicholas II, the last emperor of Russia.
Victor said both of his Russian great-grandfathers served in the military. He pointed to one in a group photo with the Tsar standing in the center.
Victor accompanied us on our next stop, the home and studio of Jean-Claude Picot.
Learn more about Victor and our visit to France on the Park West Gallery blog.