Jean-Claude Picot
After our visit to Victor Spahn's studio, he drove with Marc and me to the studio of Jean-Claude Picot. Jean-Claude and his wife, Christine, live in a quaint home on a quiet street in a suburban area just outside Paris.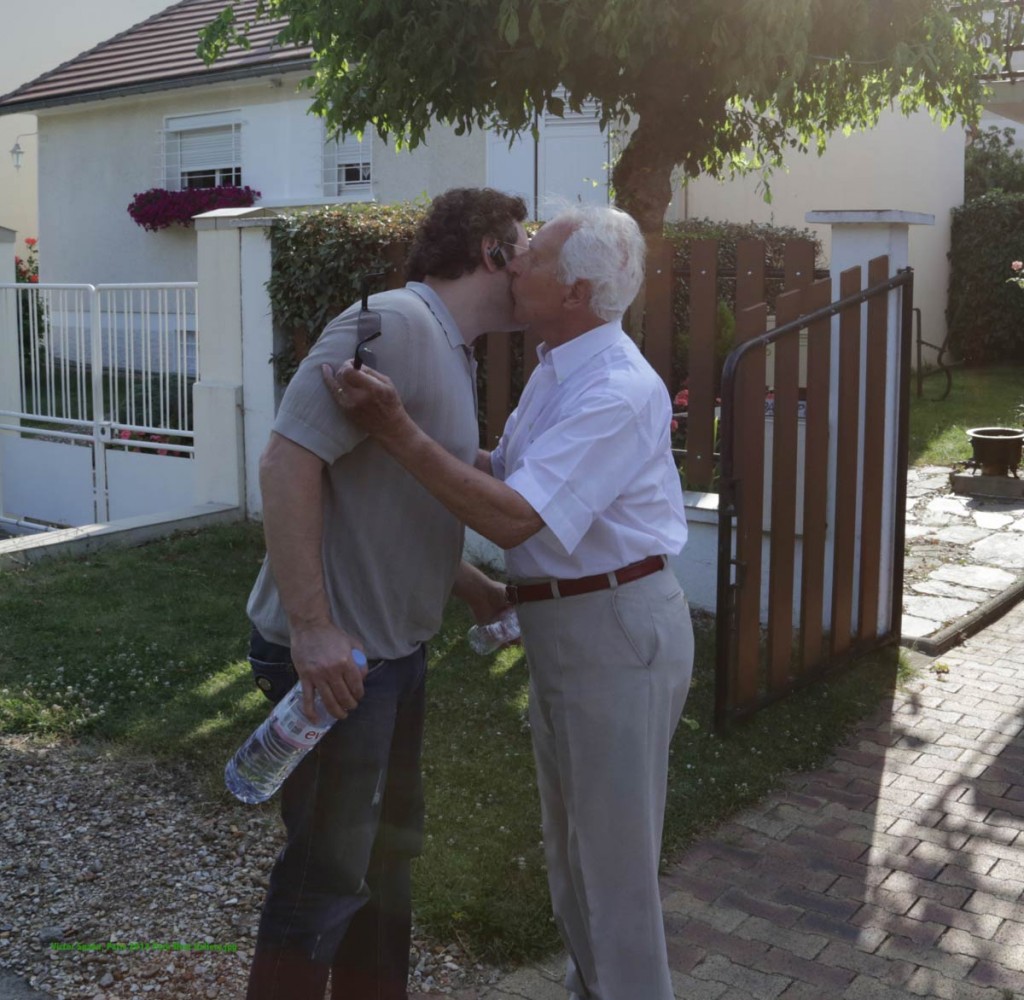 Jean-Claude greets my son Marc, who is Park West Gallery's president, with the traditional kiss on each cheek.
When we talk about our artists becoming family, it's not just a marketing catch phrase. For many, their studios are in or connected to their homes. We're invited into their lives – their dwelling places – where they live and create. That is an honor and a privilege that we don't take for granted. Yes, we do business together, but we build relationships that we personally cherish.
Because of this, we completely understand why our customers respond so favorably to meeting Park West artists. That personal insight into their work is something akin to receiving a precious gift.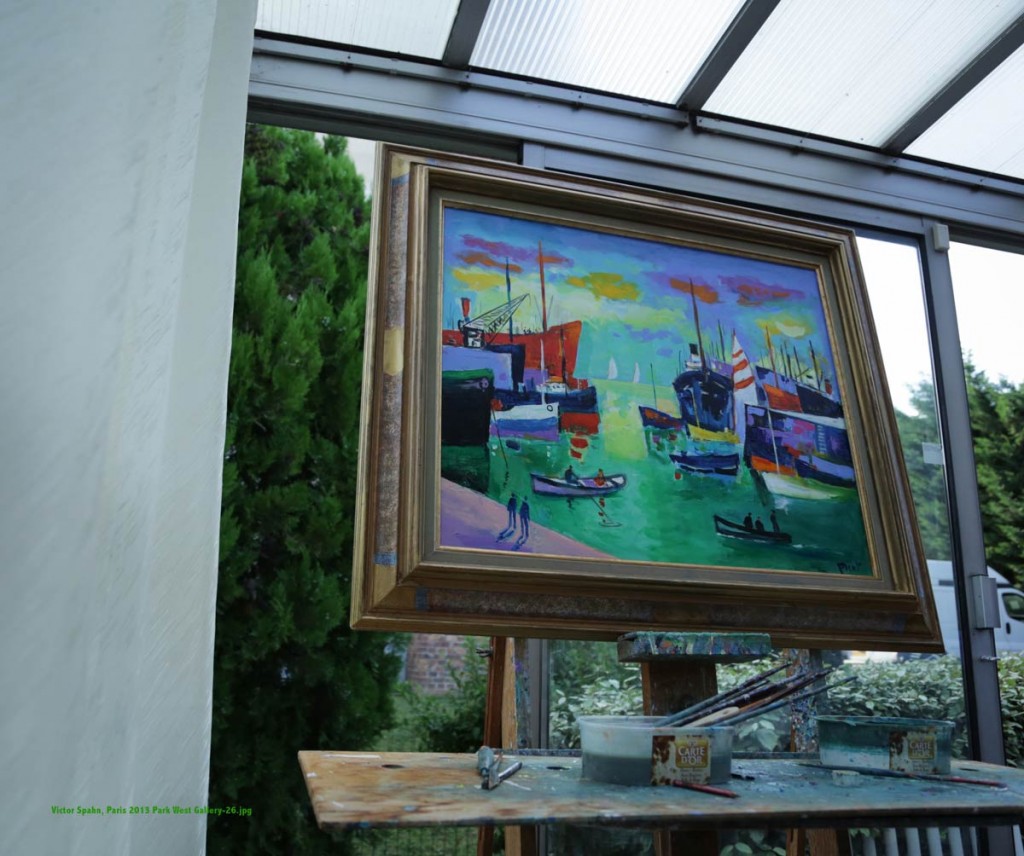 Jean-Claude's studio is an enclosed terraced room at the back of his home. Three walls are glass, and the translucent ceiling lets in a soft light. The landscape is green with some pops of color. It's a quiet and peaceful environment.
Jean-Claude's work is colorful and inviting. He and Christine have spent a great deal of time along the shore in southern France, and those scenes frequently find their way into his painting.
When we visited, he told us that he is inspired by how well the gallery's customers respond to his painting, and it energizes him to paint more. He told us that every painter from Park West gives so much of himself, and that the gallery does the same for the artists. He commented how Marc and Morris Shapiro, our gallery director, are also so very talented. They give so much of what they have inside – by loving their work and bringing artists to the public through Park West.
Successful painters work. Their opportunity comes from both their diligence and their talent. Jean-Claude's studio space is that of a busy, working artist.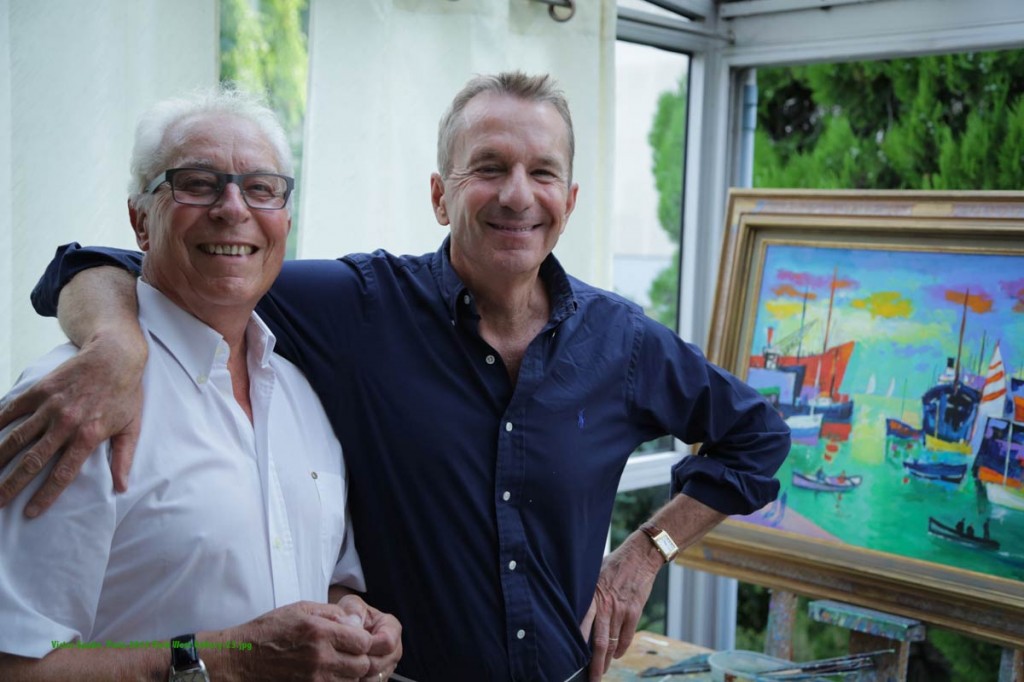 During our visit, Victor Spahn gave us valuable support in helping with translation in addition to transportation. He and Jean-Claude met through Park West more than 20 years ago and have been friends since.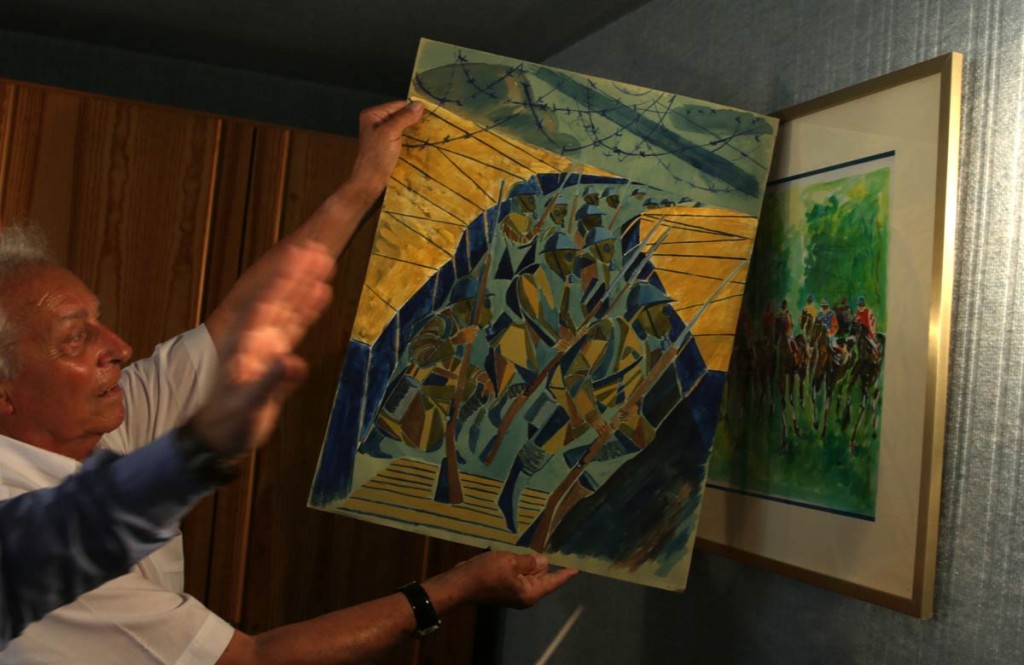 Jean-Claude shared with us some of his earlier work. The 40-year-old piece above is oil on board. It's a depiction from World War I of soldiers in trenches wearing gas masks. This and more of Jean-Claude's early paintings will eventually be part of a book of his work.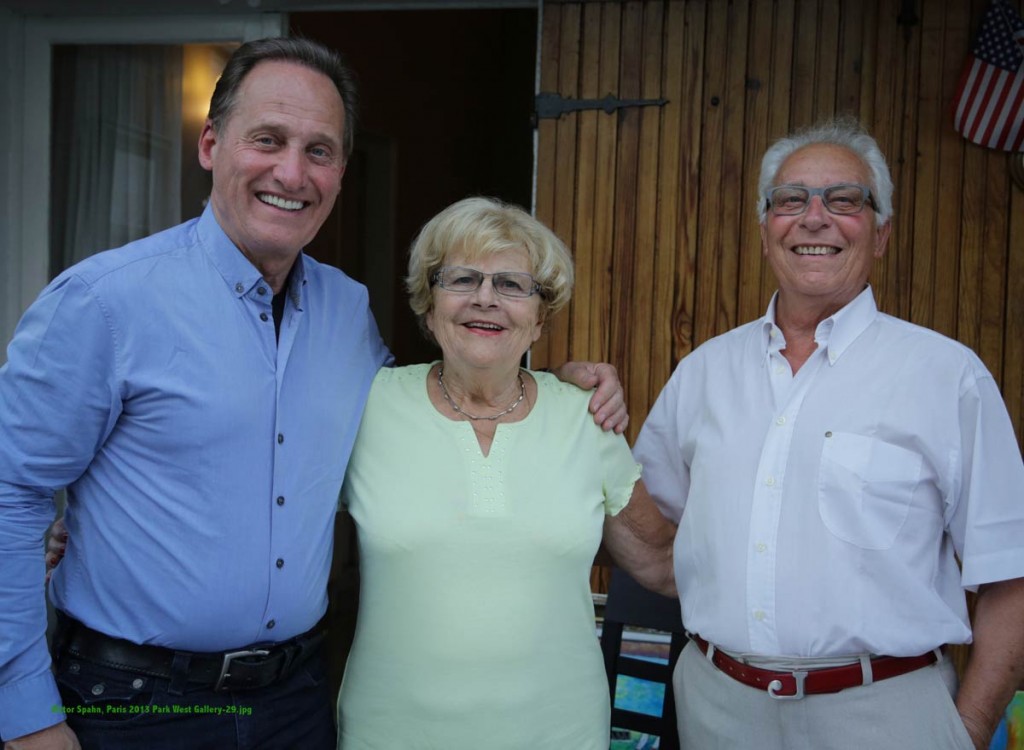 After our visit with the Christine and Jean-Claude Picots, they accompanied us back to the Montparnasse District of Paris to meet with more Park West artists for a dinner party at the historic Le Dôme restaurant.