The happy surrealist – François Boucheix
After a late dinner at Le Dome on Friday night, my son Marc and I were up early and ready to go as we headed to Charles de Gaulle Airport to catch a flight to the spa town of Vichy.
Vichy is located right in the middle of France, and it's where surrealist artist François Boucheix lives, works and operates a private museum –  Musée Boucheix – which is solely dedicated to the display and sale of his own work.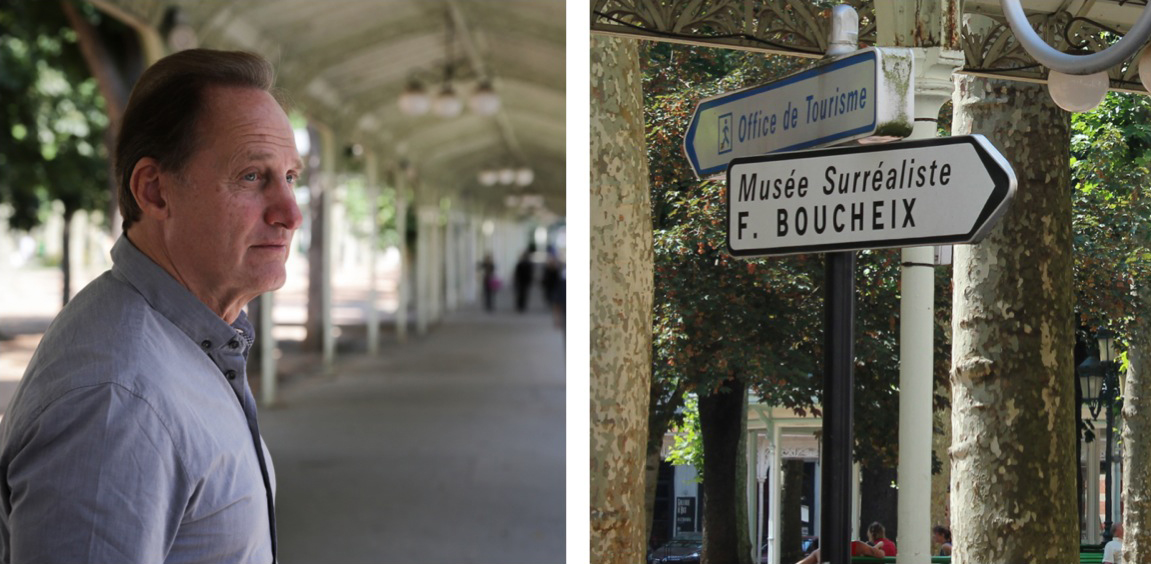 Early in his career, Boucheix shared an exhibit with the great surrealist Salvador Dali who offered a piece of advice to the young artist. Dali encouraged Boucheix to hang on to at least five of his own pieces every year.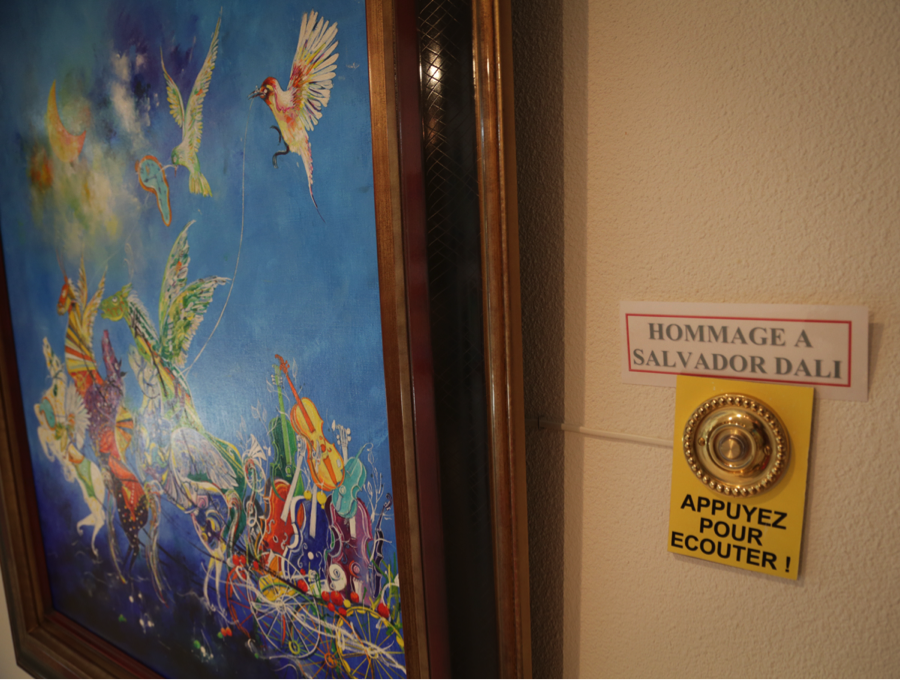 I can only imagine that doing so couldn't have been easy in that starving phase that many artists experience early on. François pays homage to the great Dali at the museum.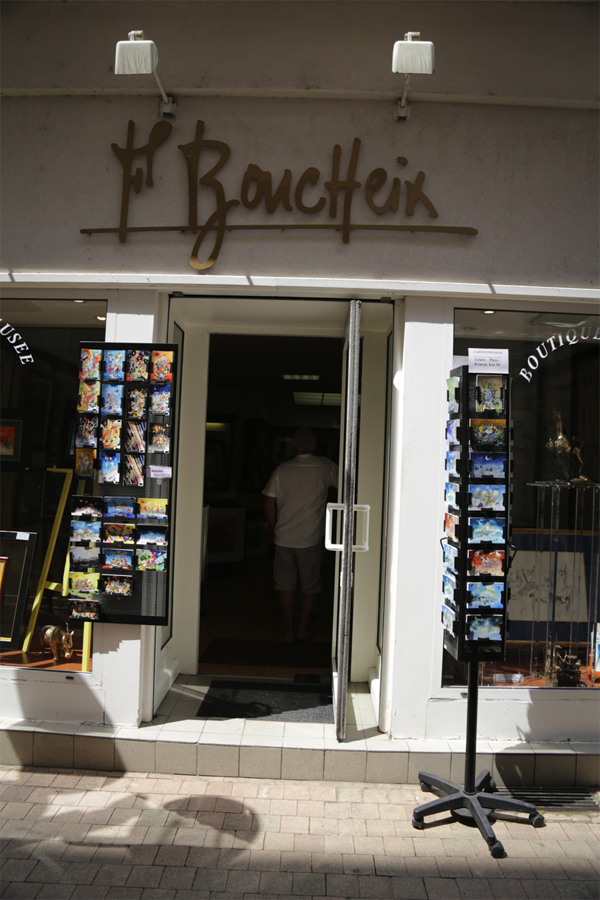 The work Fraçois displays in the museum – paintings from the 1950s through present day and sculptures from recent years – shows he took that advice to heart. It's quite a remarkable place.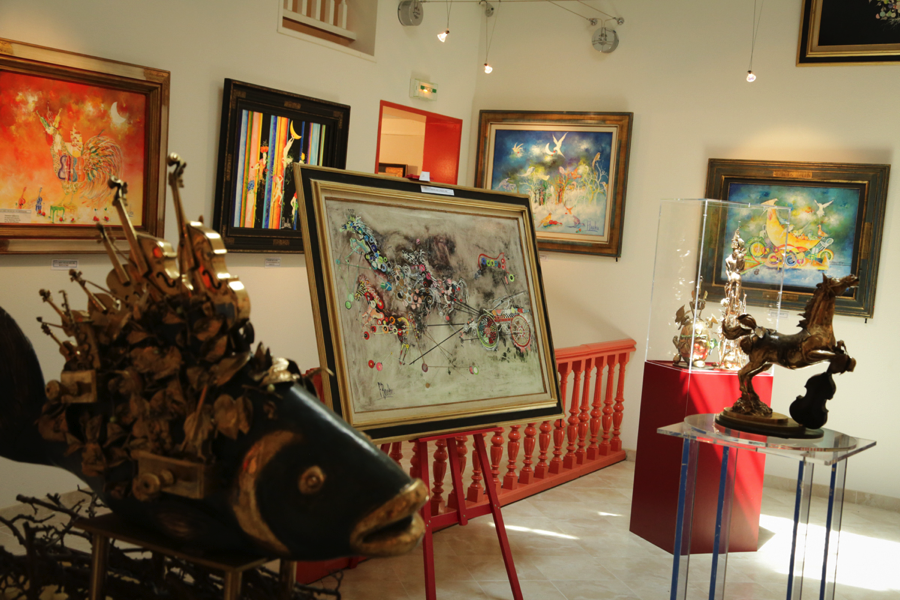 François Boucheix's paintings are vivid, detailed, joyful and engaging. In the 1960s, he made the decision to paint his happy dreams instead of depicting sad surreal scenes.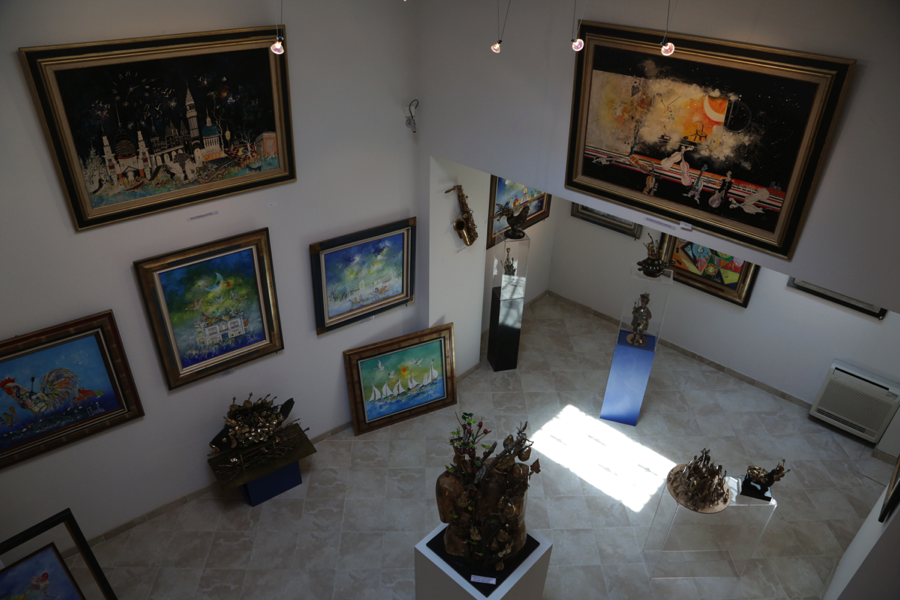 And his multi-level, multi-room museum is one slightly over-the-top place with all kinds these happy visual treats to discover. Even some of the bathrooms are converted into mini installations.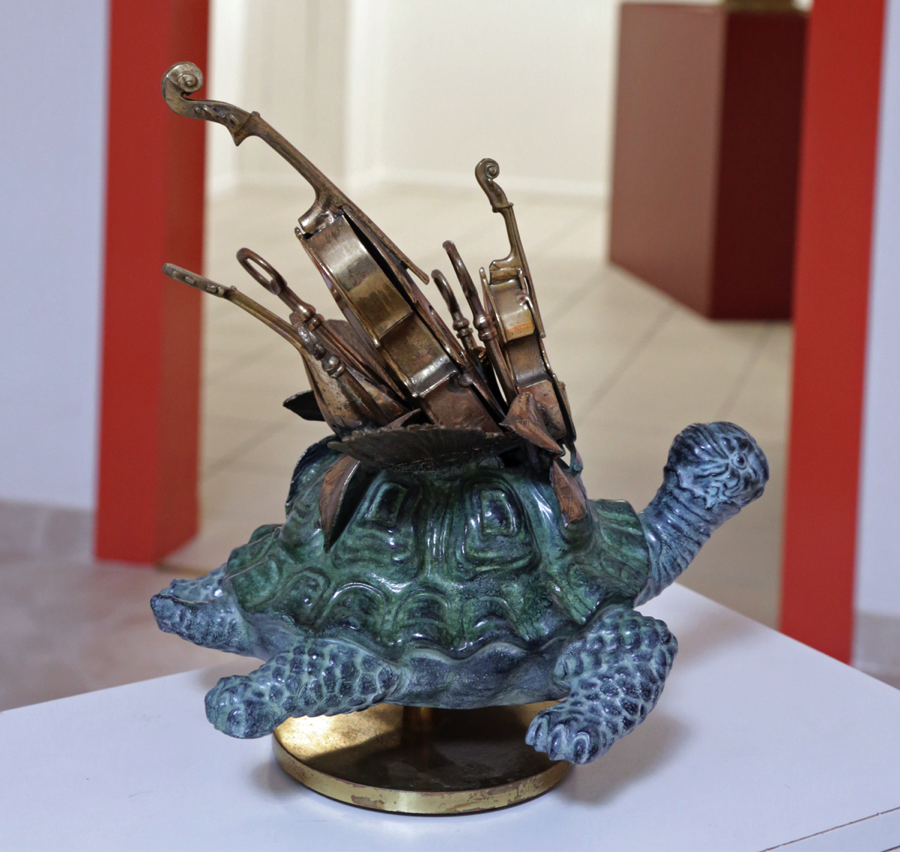 The building once was a music hall, which seems a fitting beginning for a museum that now houses many pieces with musical instruments as elements of the subject matter.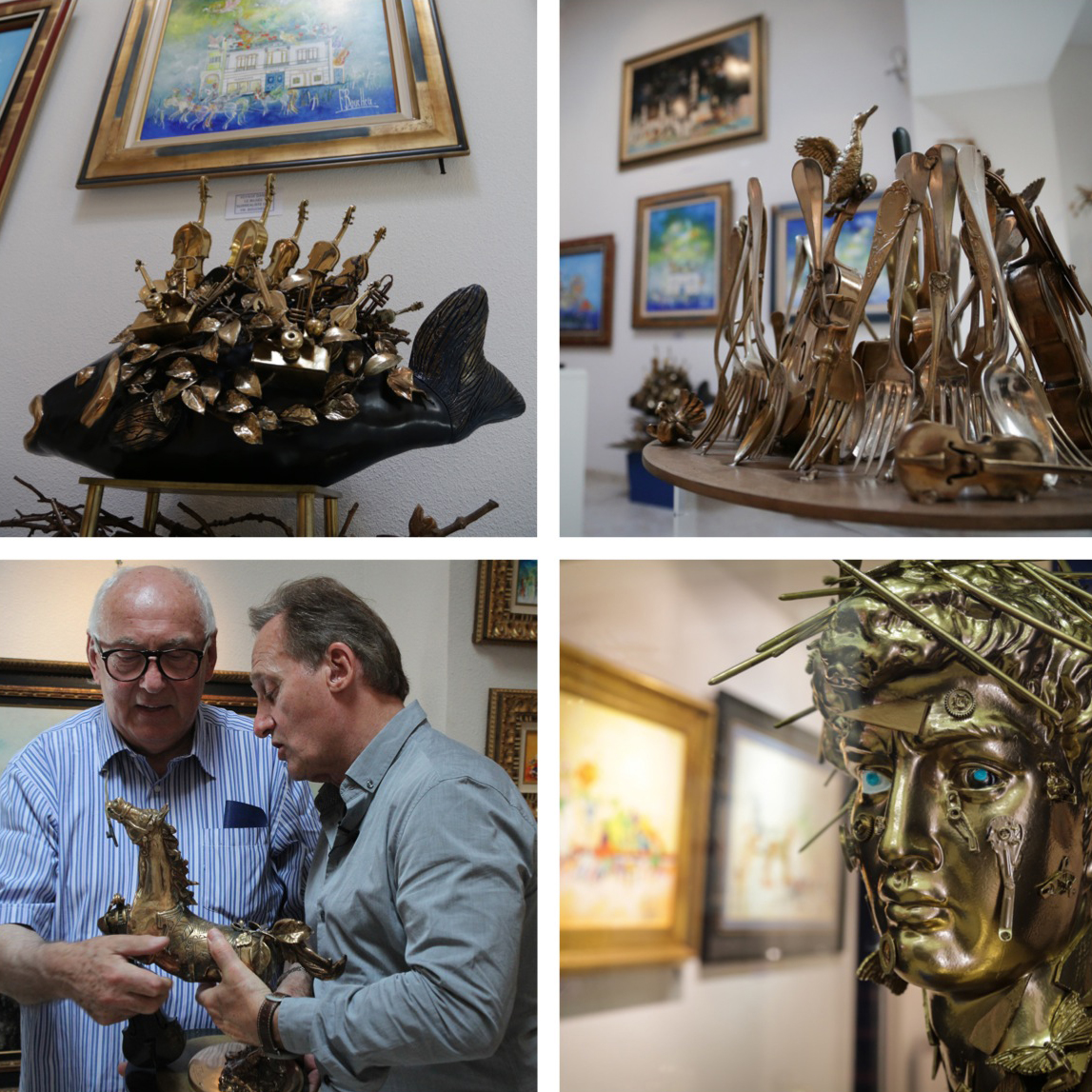 In addition to painting, in recent years François has created some breathtaking sculpture. He displays a variety of pieces at the museum.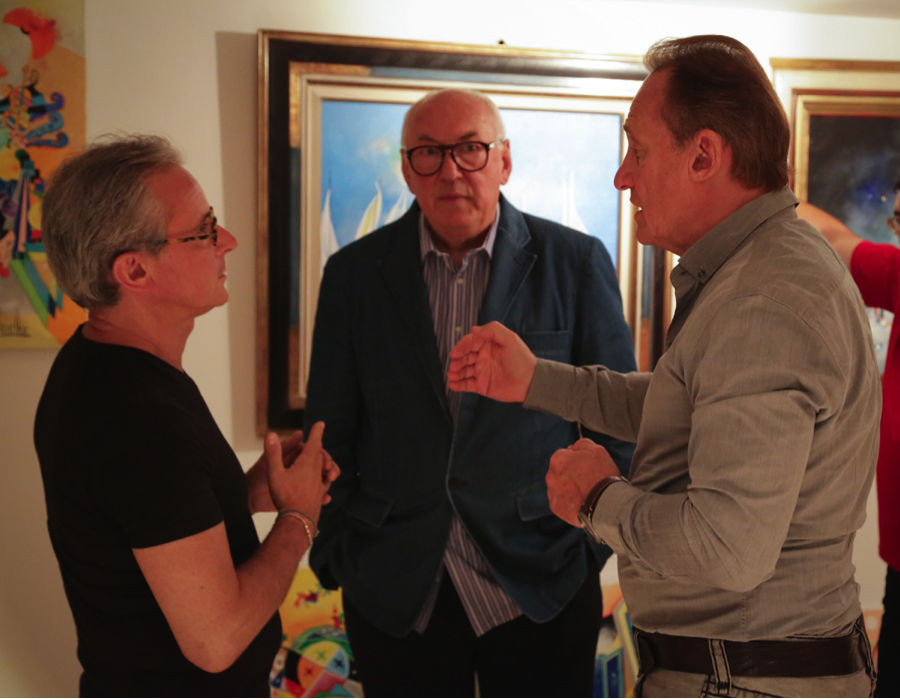 Lithographer Stephane Guildbaud joined Marc and me on our trip to Vichy to help with translation. François does not speak English – and I've already confessed that my French is a little rough. Long before meeting him, I knew of François and his impressive body of work, and he knew about me and Park West Gallery. It isn't until recently, though, that we finally connected in business.
Marc and I made our first trip to the Vichy museum in April. I'll never forget when I first came to the museum. I immediately felt such a great respect for François. I was so completely impressed by the fact that he had the vision to preserve his work, even when just starting out.  The result is such an impressive collection of very personal work. We connected right away.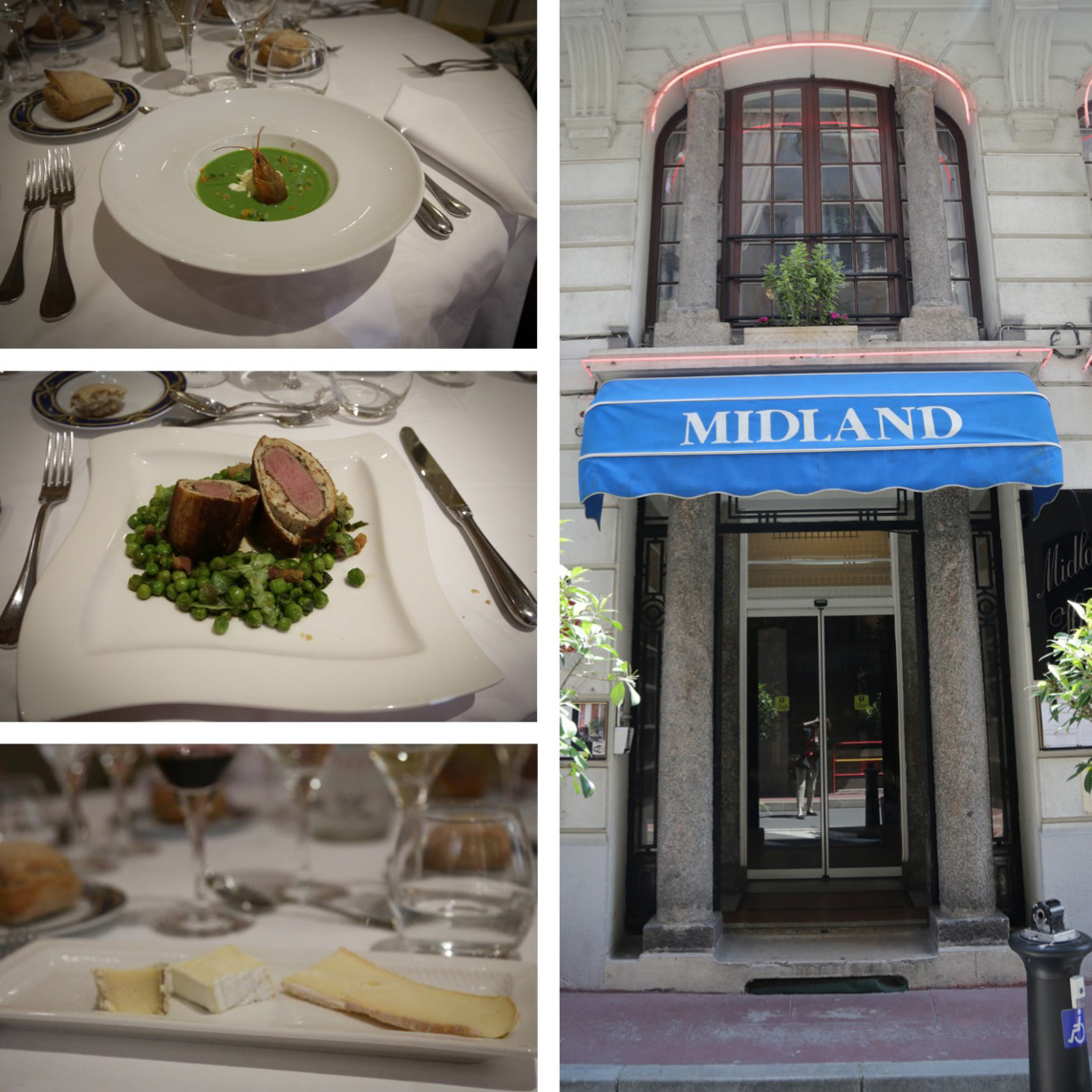 We took a break from business to enjoy a private lunch at the Midland Hôtel. The meal, the company and the cheese (yes, cheese) were fantastic. If you don't know this about France, it's quite common that after finishing the entrée course of a meal – and before dessert – it's time to break out the fromages (a.k.a. cheese).
The cheese course includes a variety of items made locally. And even though you're sure you can't eat another bite, and you're making some concerted effort to save room for dessert or to save your waistline – someone brings out that cheese. When asked, you find yourself saying, "Yes, please." The cheese is just so incredibly good. It was no exception at the Midland Hôtel. It was an absolute treat.
During lunch, François and I shared many personal connections – including that of our faith. We agreed that for us it is a constant, a guide and truly what gives purpose to all that we do.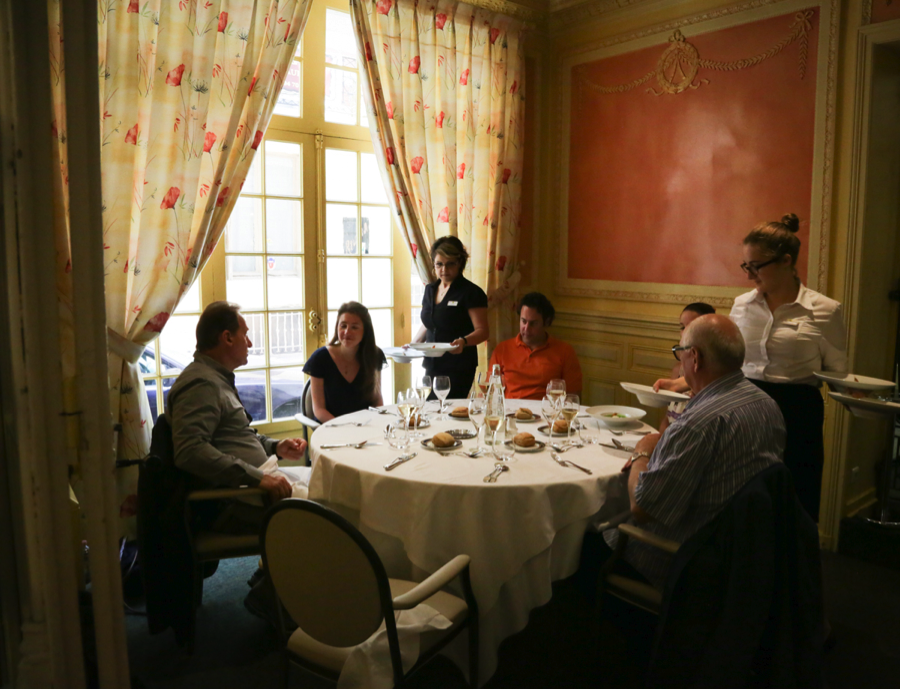 Francois' wife, Marc and his fiancé Anne Marie, Stephane Guilbaud, and one of François' granddaughters joined us.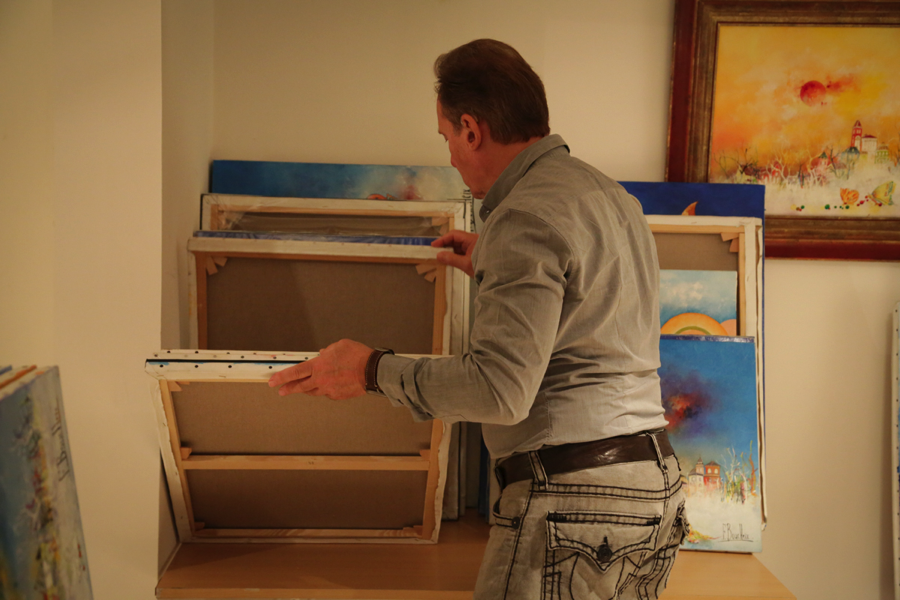 After lunch, we went back to the museum to conclude our business, carefully choosing a number of pieces we know our collectors will love.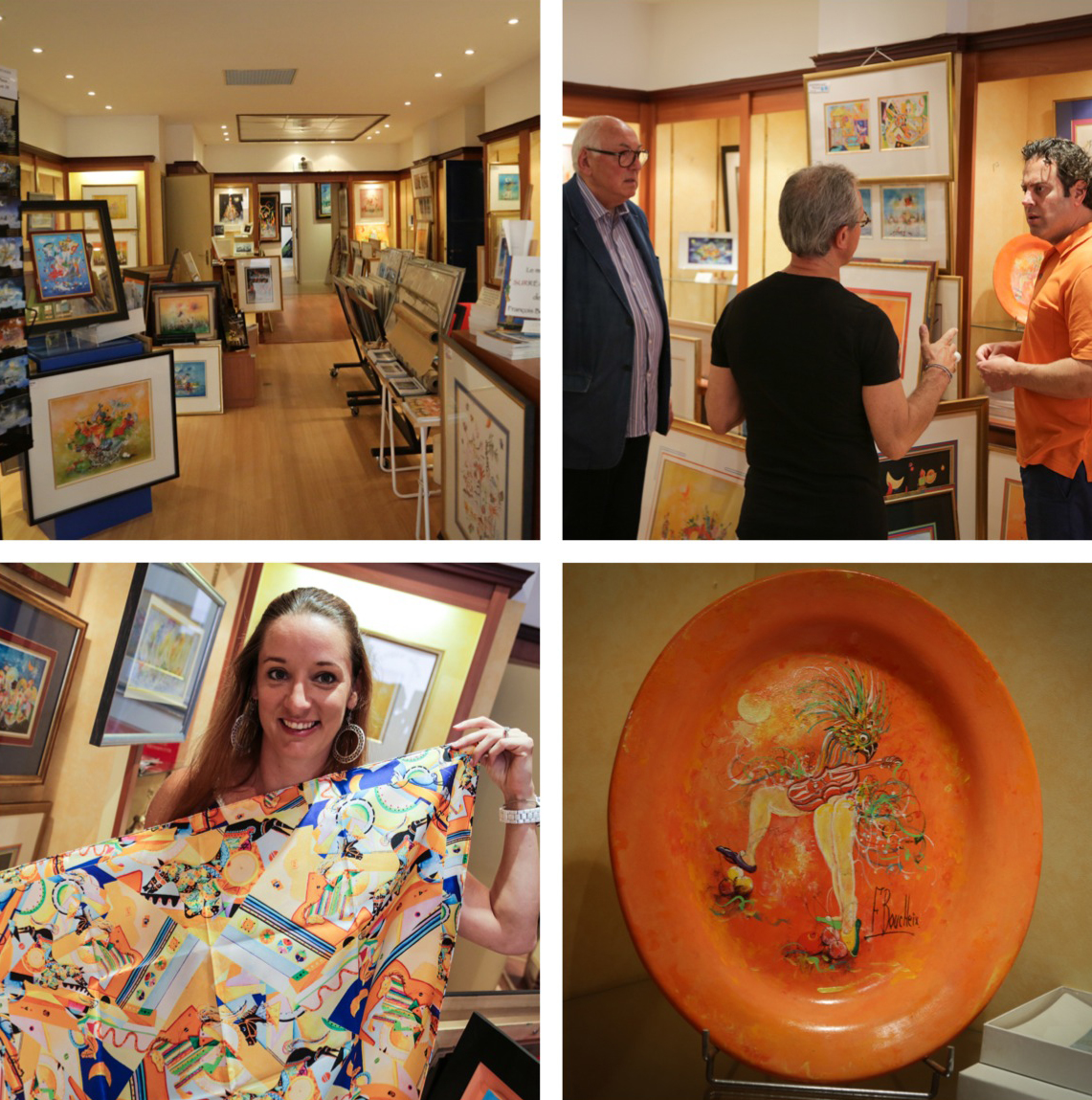 We browsed the museum's gift shop – making all kinds of discoveries, there, too. Anne Marie happily came home with a beautiful scarf printed with images of François' work.
I'm pleased to add François' work to our collections and to welcome him as part of the Park West family.