Granting a birthday wish and helping 74,000 children
When Billy Beck told my wife, Mitsie, and me about his birthday wish to help one million people during his lifetime – it wasn't long before we decided we wanted take part in making that wish come true.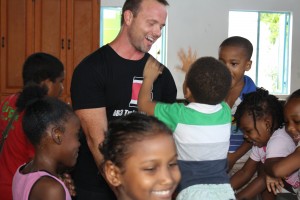 He told us that on his 37th birthday he had an epiphany of sorts. He decided that he wanted to make a difference in the lives of one million people before he – his words – "kicks the bucket."
He set his goal and is starting with a plan to save 37,000 children from blindness. He formed a foundation – Mission 1 Million – and for his first mission has teamed up with Vitamin Angels, a group that helps at-risk populations get the vitamins they need.
Just two doses of Vitamin A in a year gives a child what they need to prevent blindness. That amount of Vitamin A costs 25 cents – that means $25 can help prevent blindness in 100 children. Mitsie and I were surprised by that and moved to take part.
Billy's raising $9,250 for his My Best Birthday Ever campaign through crowdrise.com. Mitsie and I told him if he raised it, we'd match that with $9,300. He's already well on his way and has raised close to $7,000 so far.  Every single bit of what he raises goes to Vitamin Angels. Adding Billy's first fundraiser with our matching contribution means that together we are able to prevent 74,000 children from going blind.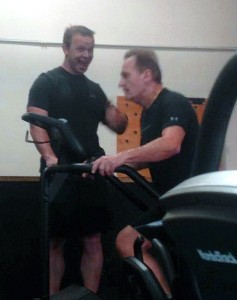 When I'm in Miami, I train with Billy. He's a seriously high-energy, motivating and compassionate guy with a winning mindset.
That's a photo of Billy working with me. See what I mean about energy? That kind of energy raises you up to a challenge.
He takes his messages of motivation, fitness and good health on the road with speaking engagements throughout the world. He's an expert at shaping bodies and lives, and with his Mission 1 Million, he'll help do that in a different way for those in need.
Billy says his goal is to "make our world even more awesome." And with his enthusiasm and commitment – you can be guaranteed he'll do just that.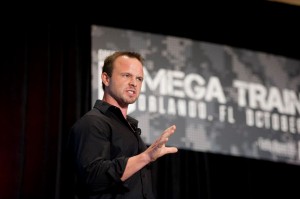 Consider joining us in helping prevent blindness in 74,000 children – and in helping Billy get his birthday wish. Donations toward Billy's $9,250 goal can be made here.