Dominic Pangborn's exhibit opening celebration
I had the privilege of introducing Dominic Pangborn July 10 at the opening event celebrating his museum exhibition – Evolution of Art & Design Through Revolution – at the Ella Sharp Museum in Jackson, Mich. The retrospective collection of his work is displayed there through Oct. 11.
Nearly 200 people came from all over the country to attend the private opening, including many Park West VIP collectors. It truly was a celebration.
Born in Korea, Dominic spent his adolescent years in Jackson. The museum's director, Amy Reimann, graciously extended the community's pride to have him return home for this important exhibition.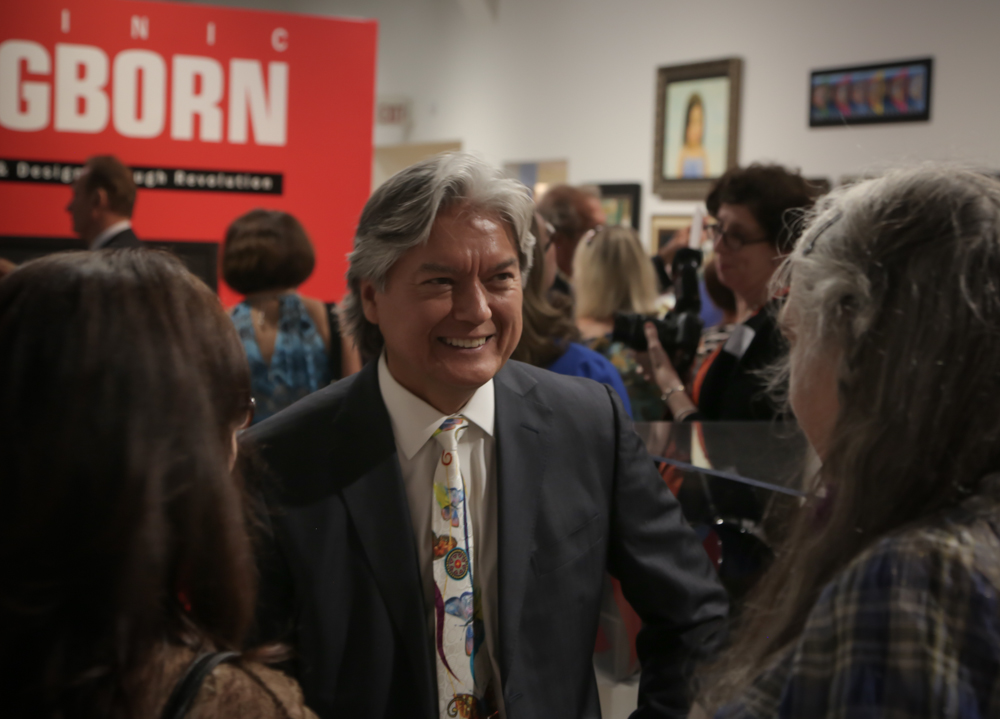 Although I had seen the artwork for the exhibit many times while working with Dominic to curate it and then select framing, viewing the more than 60 works together in the venue, arranged so carefully and meaningfully, really had impact. It demonstrates the extensive range of his many artistic and creative talents.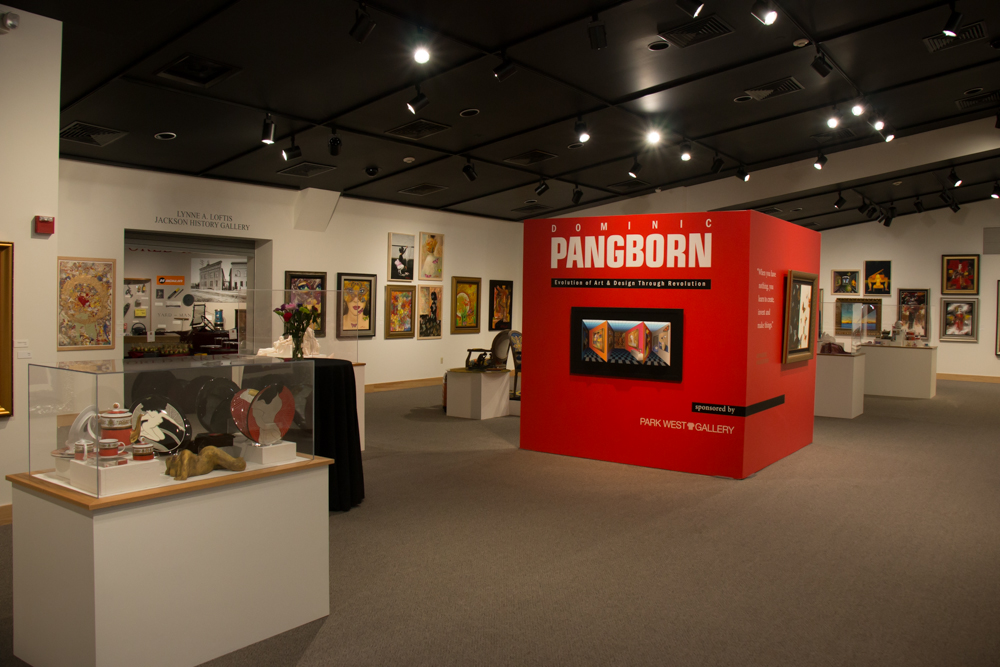 You need only a few minutes with Dominic to recognize he is tirelessly creative and fearless in his art. He told the full house about his journey to America, his journey to art and then his journey through his career. There was a lot of laughter and a lot of awe. His story is inspiring and hard to imagine in our culture.
At his mother's urging – to spare him from continued discrimination for being of mixed-race – 10-year-old Dominic set out on foot from his small Korean village. He eventually reached the Catholic mission in Seoul, where he got on a plane to the USA, not knowing an ounce of English. He was adopted by the Pangborns of Jackson and became their 12th child. He attributes his years in Korea – when he had nothing but what he made or invented – for his need to create. And he attributes his successes to the opportunities coming to the states provided.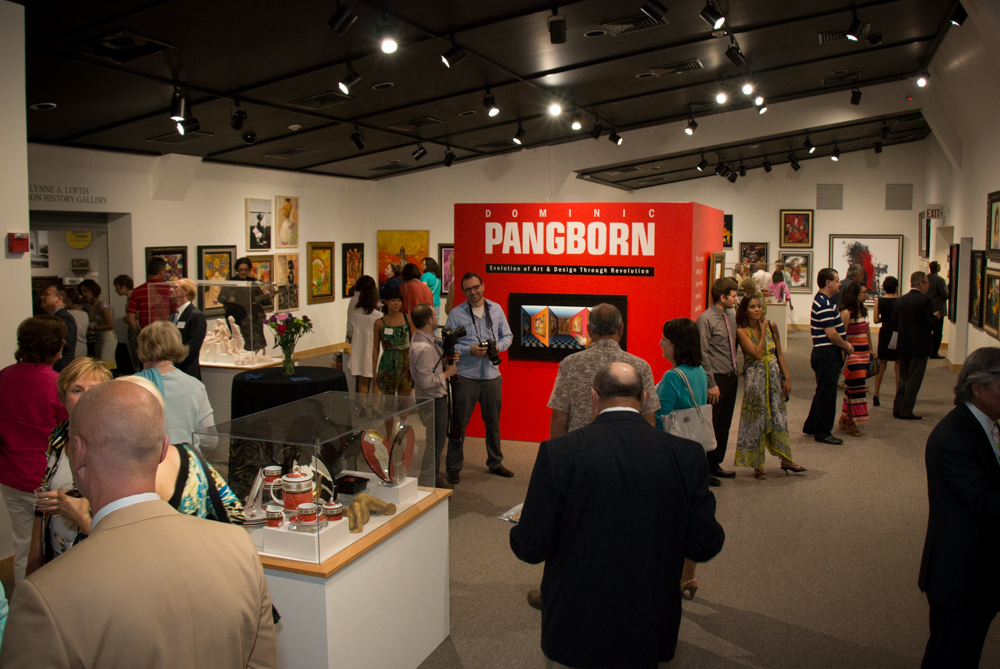 It's only when you see a collection like this that you can begin to grasp the many facets of this artist's career and the breadth of his mastery, vision and ingenuity. You can't help but walk through and think – "How can this all be produced by the same artist?" He appropriately titled the exhibit, because he is – and his work is – always evolving. I extend sincere congratulations to Dominic for this outstanding collection of artwork, and I know I'm not alone as I look forward to what is yet to come.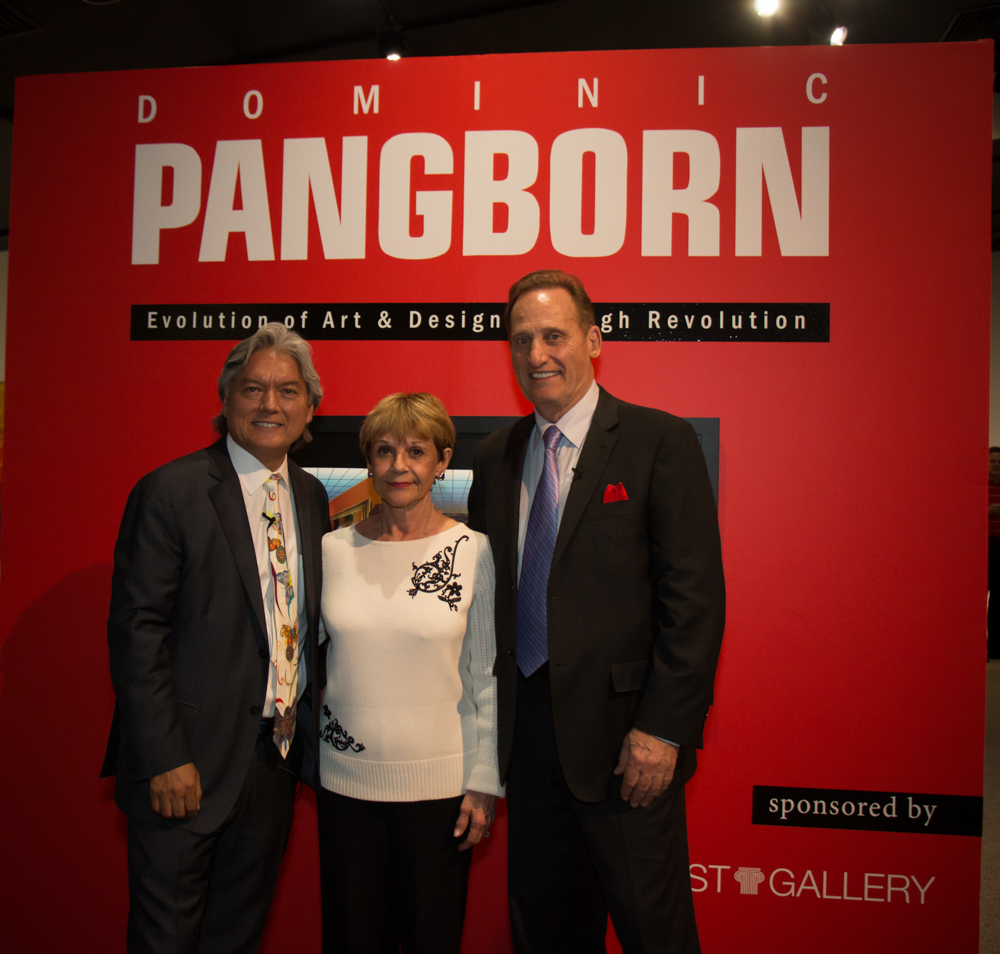 Dominic and my wife Mitsie and I enjoy the opening event celebrating his exhibition: Evolution of Art & Design Through Revolution.