Britto in color in Detroit
Detroiters caught a little World Cup fever as USA made a solid showing in the international soccer competition taking place in Brazil. Can't help but love this Instagram photo from WWJ reporter Ed Cardenas of crowds gathering downtown to watch.
The always colorful and joyful Romero Britto – the official artist of this year's games and a native of Brazil – in late June made a whirlwind visit to the Motor City to talk art, meet with a friend (Detroit champion Dan Gilbert) and take in some of the city, including the DIA, where he marveled at Diego Rivera's Detroit Industry murals.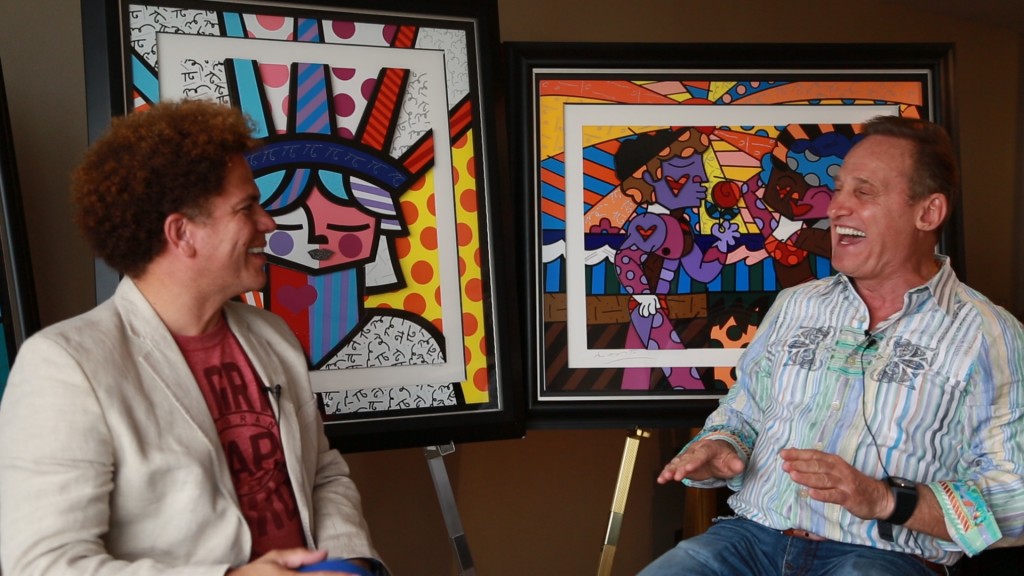 During his action-packed, 24-hour-visit, we had time for a chat and a few laughs. That joy you see in his work, it's the real deal. Always a pleasure.
Park West Gallery is the exclusive dealer of a number of three-dimensional works of art that Britto created specifically with Park West Gallery collectors in mind.