It's Autumn in Michigan
Autumn de Forest made a stop by the gallery in July before making a surprise appearance for guests during a VIP event we hosted at the Henry Hotel in Dearborn, Mich.
If you don't know about Autumn, she's been tagged by media as a child prodigy and genius. She began painting at five and has been exhibiting and selling her work since age six.
Autumn's work is her – fun, thoughtful, spirited and intense. She's inspired by what she sees as much as she is by the methods and materials of painting. She has that seemingly endless energy that would be nice to bottle and sell alongside her work.
When she arrived, she was still a little tired from a sleepover with a girlfriend the night before traveling to Detroit. (And from what I heard later, there was nail polish, a movie and very little sleep involved.)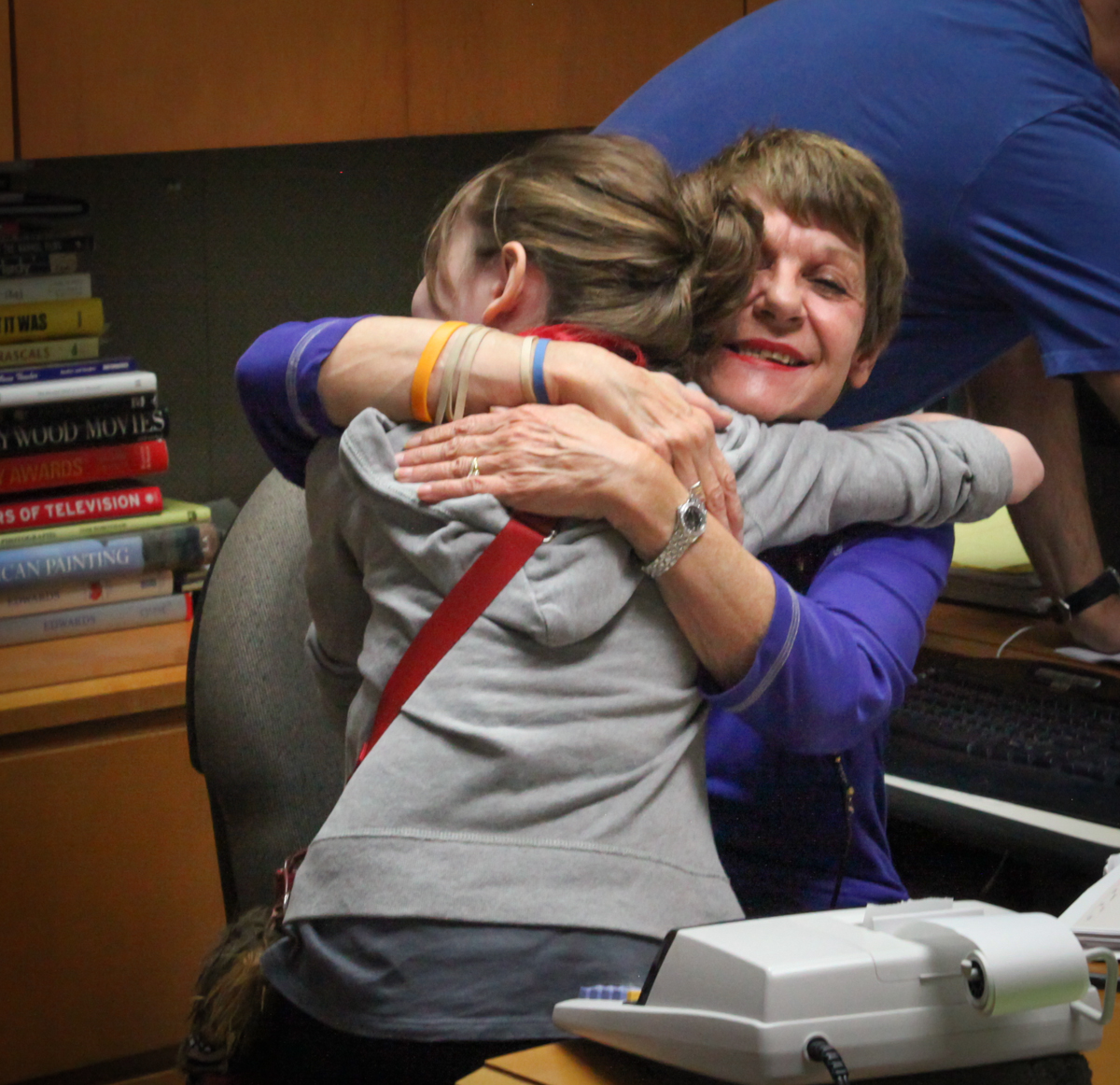 Autumn feels especially at home visiting with my wife Mitsie. Their affection is mutual, and their relationship relaxed and familiar. Her dad, Doug, said Autumn likes the respite that Mitsie provides in the midst of the business of art.
Like many her age, she needed a gentle parental reminder that she'd had enough sweets from Mitsie's candy bowl and that lunch was just around the corner.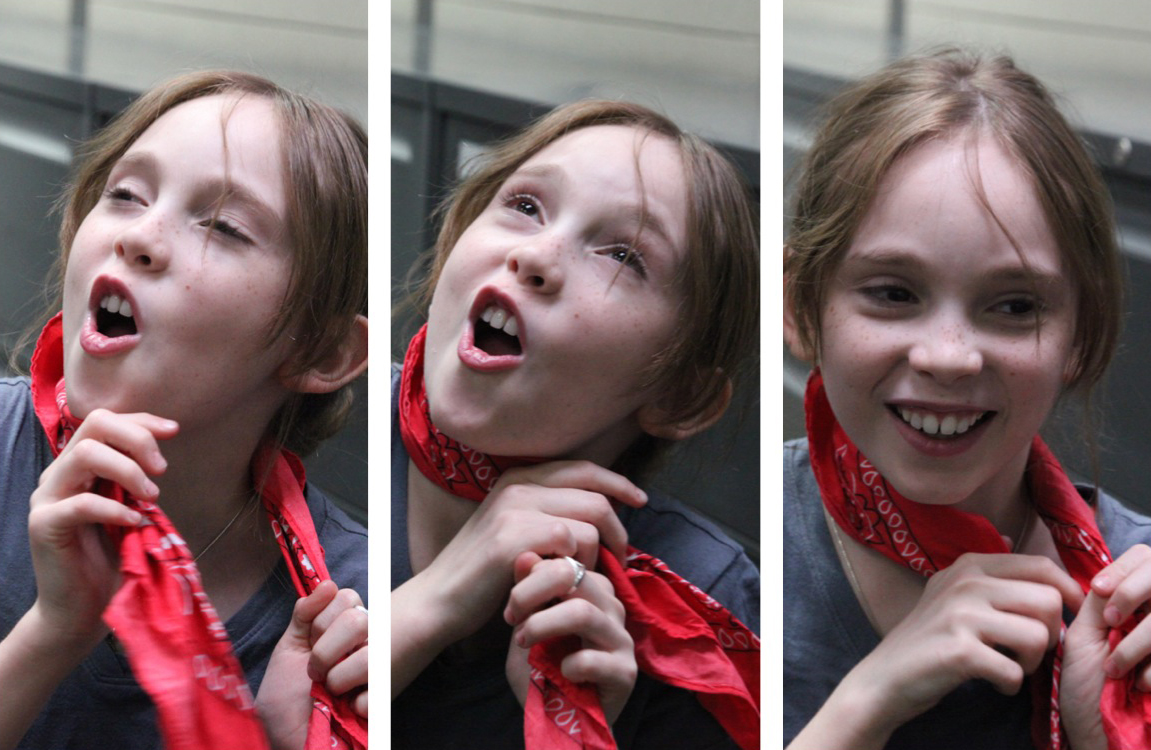 Aim a camera at her when she's just hanging around, and she's all 11-year-old.
She's fun and funny …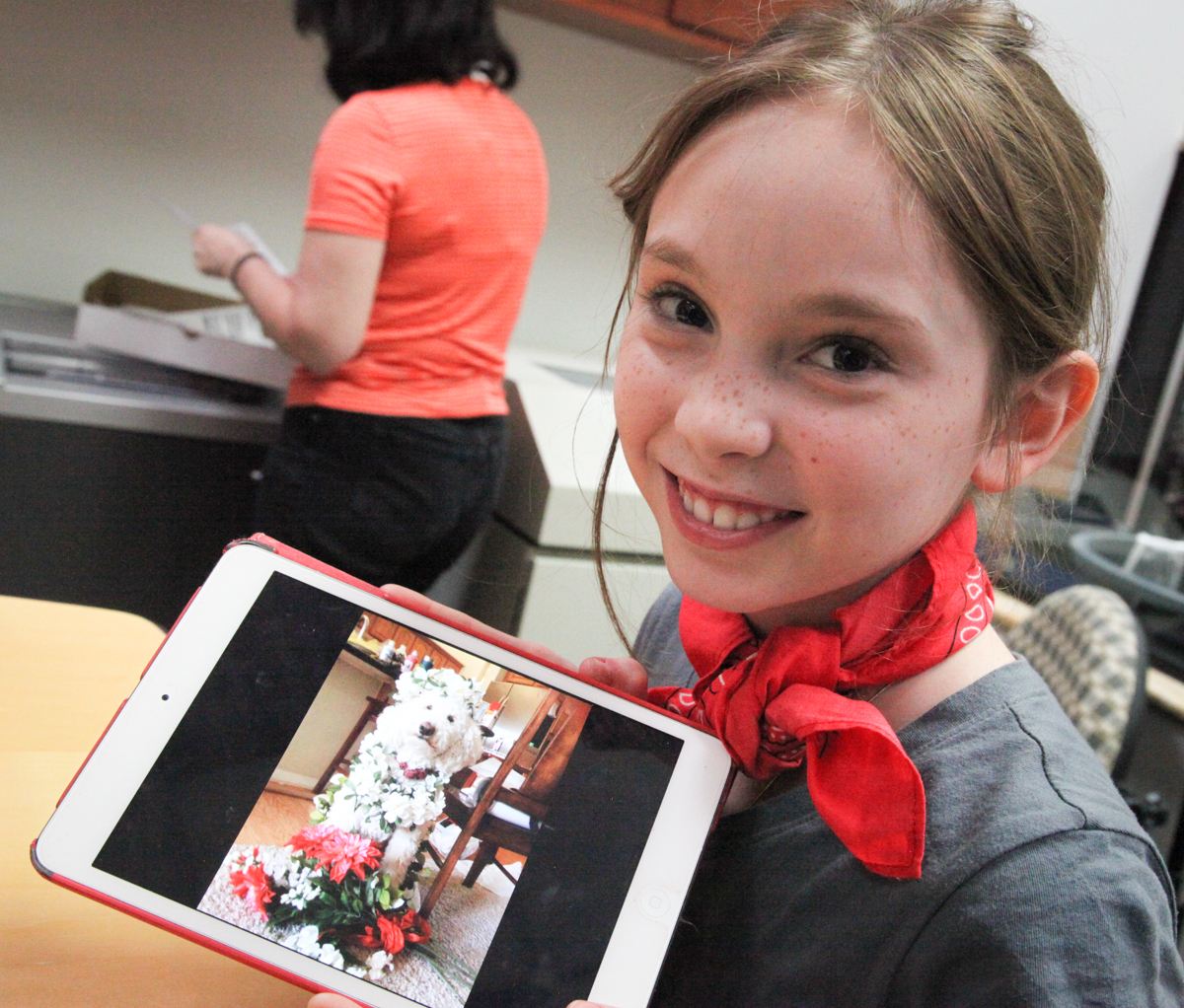 … and she loves her dog. (And apparently loves to decorate her dog.)
Autumn's a great conversationalist and exceptionally intelligent. But once you see her work and talk to her about her art, it only takes split second to realize that her extraordinary gifts set her apart from most children her age – and the label prodigy suits her very well.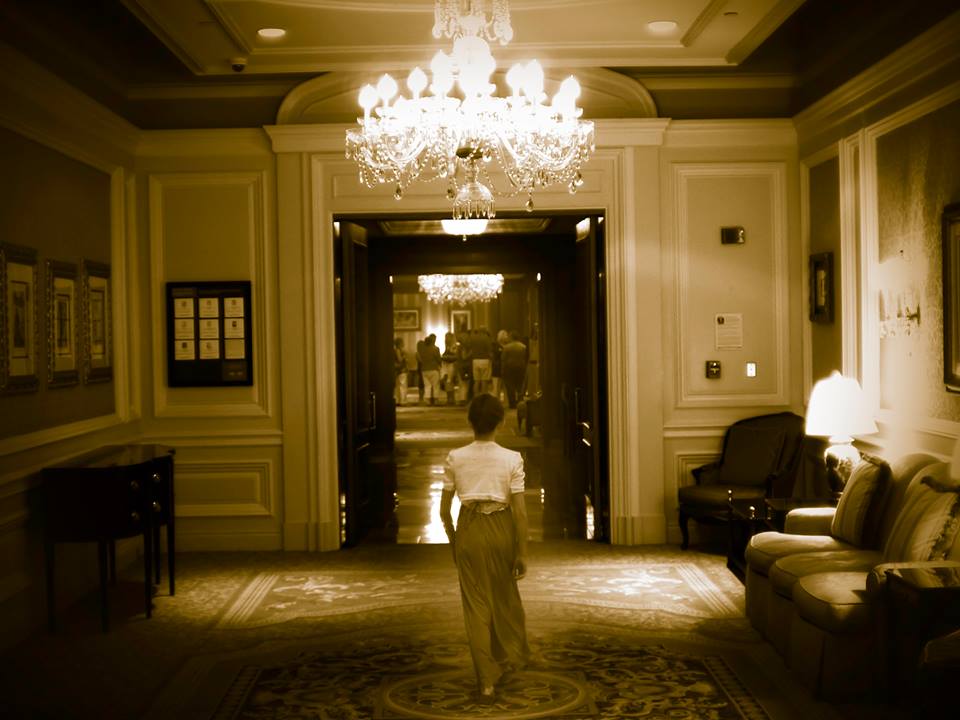 Autumn made her entrance on Friday evening during the VIP dinner at The Henry hotel in Dearborn, Mich. Her dad shared this photo he took on her Facebook page. She's just about to surprise guests and walk into the room.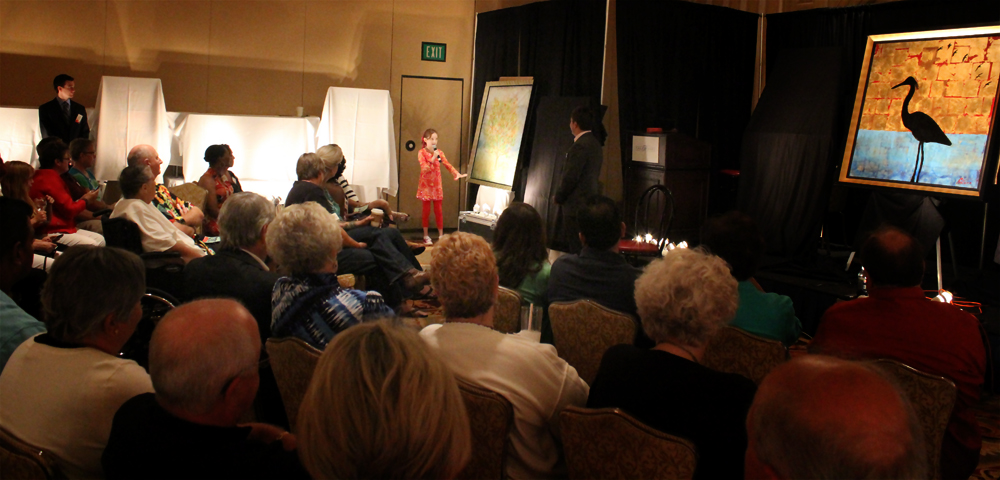 The next day, she did what she loves to do: she talked about her paintings. Again, when watching her in action, it's acutely obvious that this is no ordinary 11-year-old.
She is – quite remarkably at this age – an exceptionally accomplished and deeply thoughtful artist. For much of her work, she's imagined elaborate stories before taking a brush to canvas. Her dad acts as her studio manager and quietly (and dutifully, he adds) accommodates her direction. He'll be the first to say that in her studio, she's the boss. At times, he's built movable bridges so that in spite of her petite size, she can create the larger pieces she has in mind.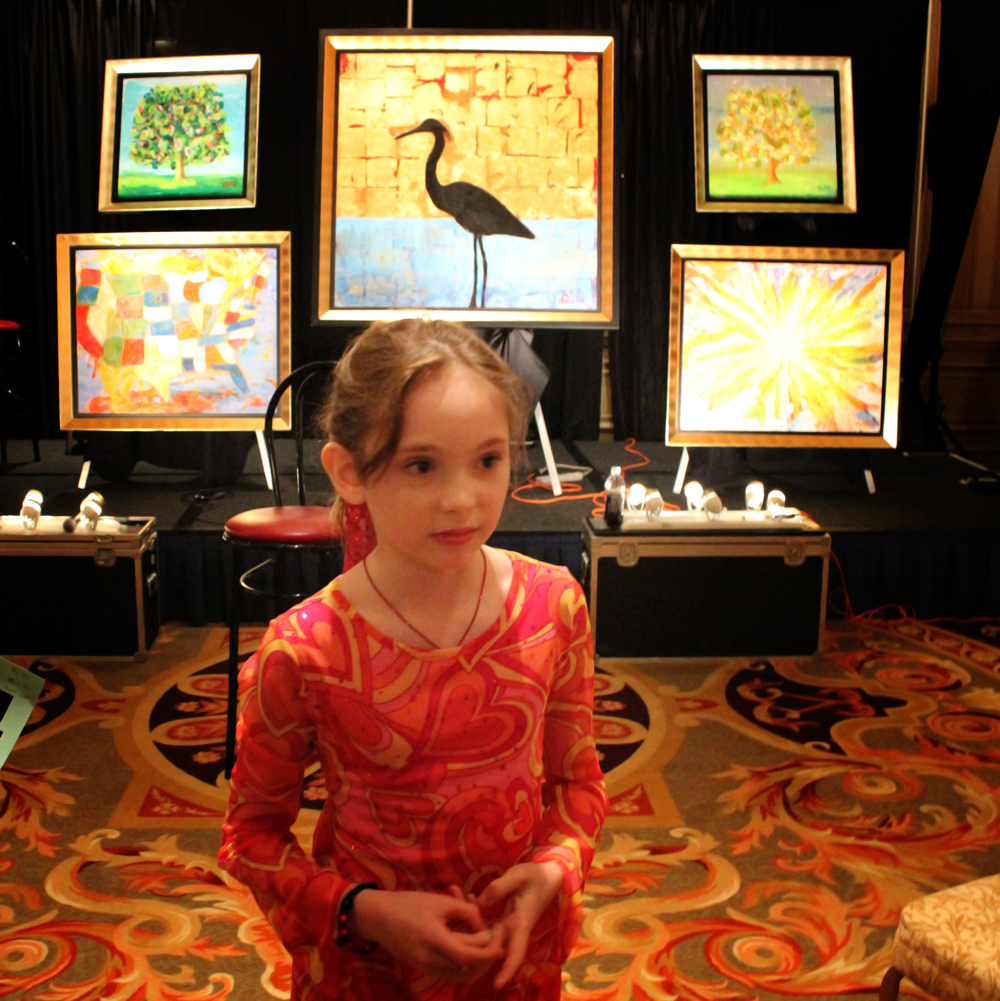 Autumn fearlessly experiments with methods and techniques and often looks to the work of great artists for inspiration.
She had a very successful weekend while in Michigan, and her work continues to sell exceptionally well as Park West customers are eager to add her work to their collections. I'm looking forward to what's next for this talented young artist.
Autumn was back in town in September, and together we spoke with Michael Patrick Shiels on his program on Michigan's Big Show. The podcast in on the Park West Gallery blog. She'll be back for another visit this month, too.