Aiming for art
As a kid growing up in Nutley, New Jersey, I can't say I ever dreamt of owning a large commercial art gallery. I can actually say the thought never crossed my mind. I admired my mom and dad for their hard work, and I aspired – for the most part – to work hard like them and support myself.
I started helping my dad on his scrap metal truck when I was eight. As I grew, I recognized I liked working – and its rewards – much more than I liked school. This was glaringly evident in my (lack of) attendance and my barely mediocre grades.
When I was sixteen, my mom encouraged my dad to let me take leave from the scrap business and accept a job working in my cousin's art gallery. I got a first-hand taste of the art business, including framing, varnishing paintings and stretching canvases. I also got a glimpse at the currency involved in bona fide art dealing.
After my late graduation from high school and at the urging of a supportive teacher, I became a rather unlikely scholar. My part-time gallery job was behind me, and I had my sights set on the planets and stars. Mars, actually. Fast forward to 1969, I'm readying for my dissertation in mechanical engineering and am a professor at Wayne State University in Detroit. The NASA program that was aiming a man at MARS was scrapped, and doctoral types like me found ourselves instead presented with work that involved aiming weapons. At the time, a lot of engineering brainpower was refocused on military might, and that wasn't my bag. It didn't excite me quite like space exploration had. Or – once I thought long and hard about it – like the art business had. So I took a chance (and a second mortgage on my home) and opened Park West Gallery in a 900-square-foot space on 9 Mile Road. (I opened the gallery in 1969, completed my Ph.D. in mechanical engineering in 1970, and have worked in art ever since.)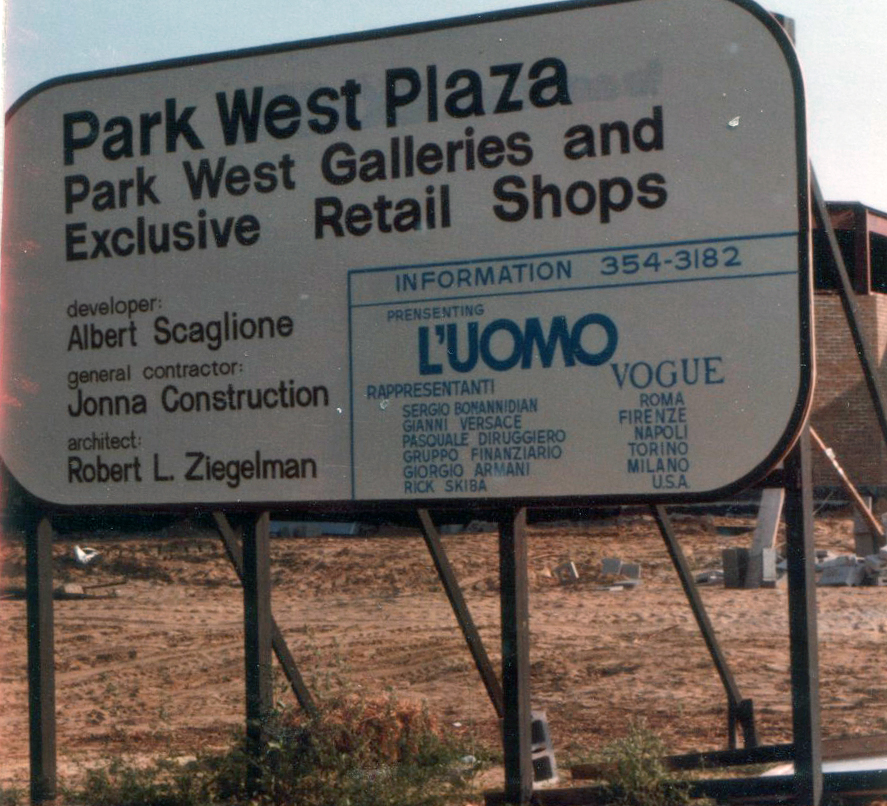 Fast forward again. After a move from 9 Mile to Telegraph Road, in 1980, we broke ground on our current gallery location on Northwestern Highway.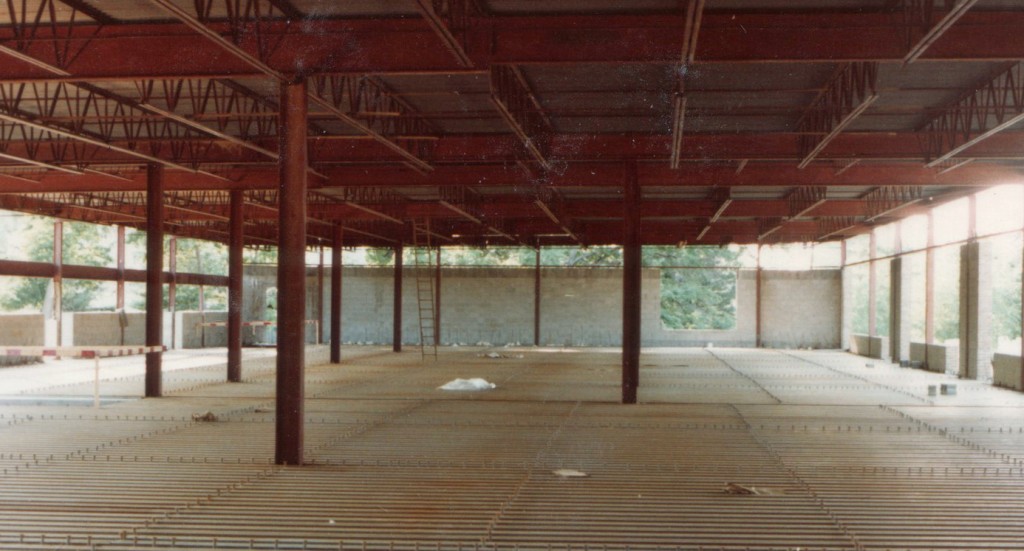 Over the years, we've renovated inside and out, and expanded up to 36,000 square feet.(It's now 63,000 square feet.) Since that time, we also added a gallery, and framing and large business center in Miami.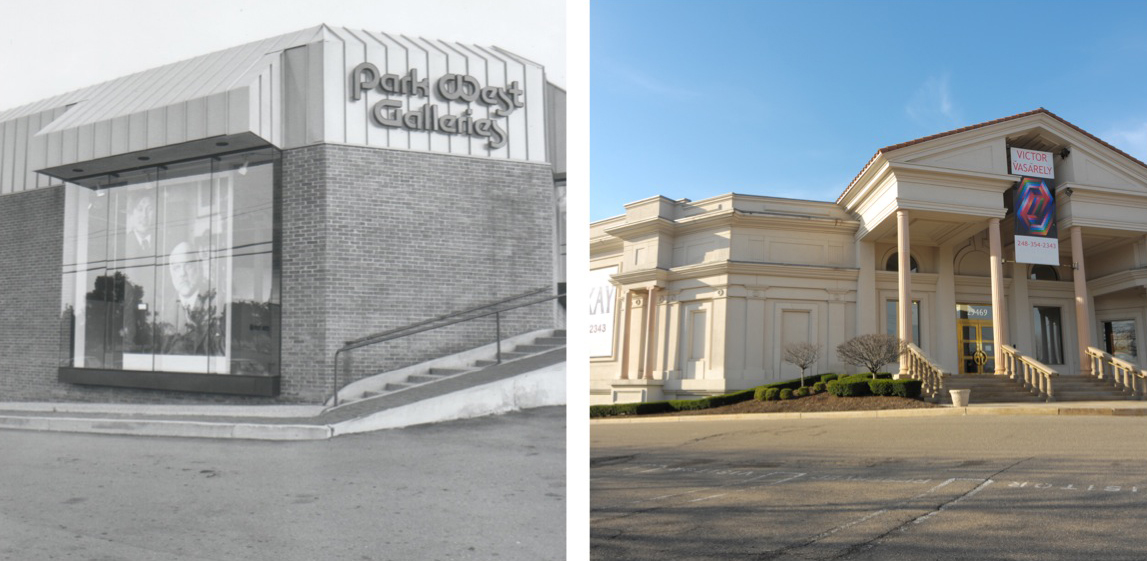 In 1980, Northwestern Highway was a pretty barren stretch. With all the traffic and development on the road now, that's hard to imagine.
But Park West Gallery isn't about a building we built– it's about people and the relationships we've built with artists and their families, and the many amazing people we've met through the 44 years we've been in business.
Here's a photo of the then brand new lower gallery space.
My wife Mitsie has used a pocket camera to collect some memories that I'll continue to share here.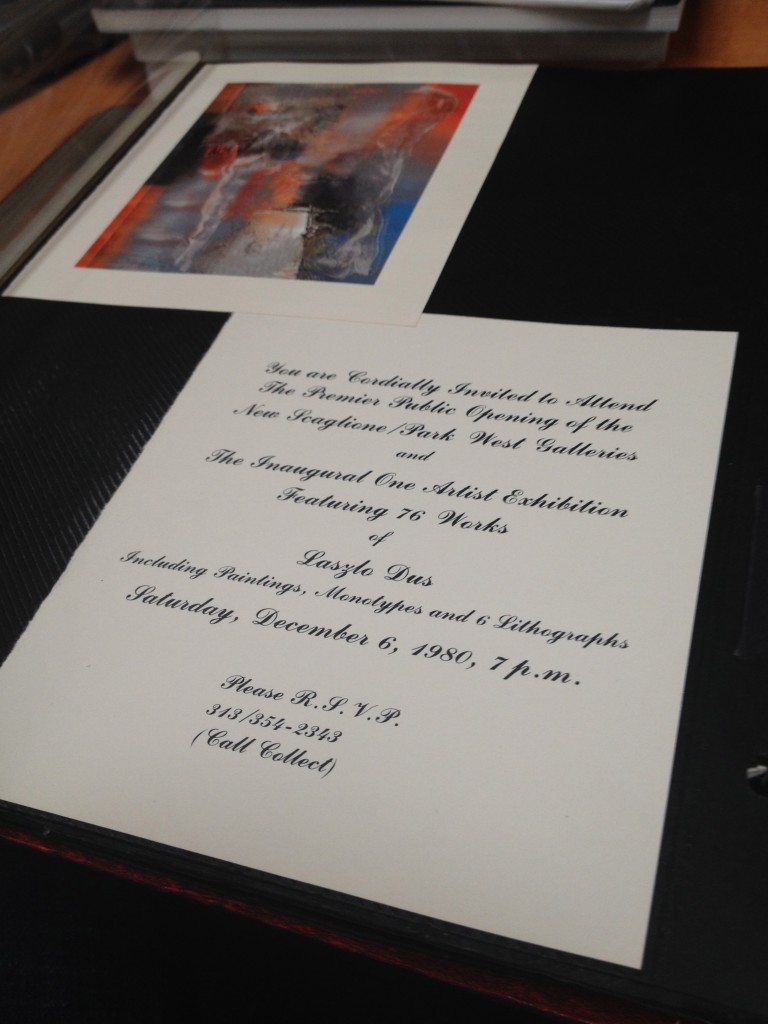 Our first artist exhibition and gallery opening featured Laszlo Dus. It was December 1980.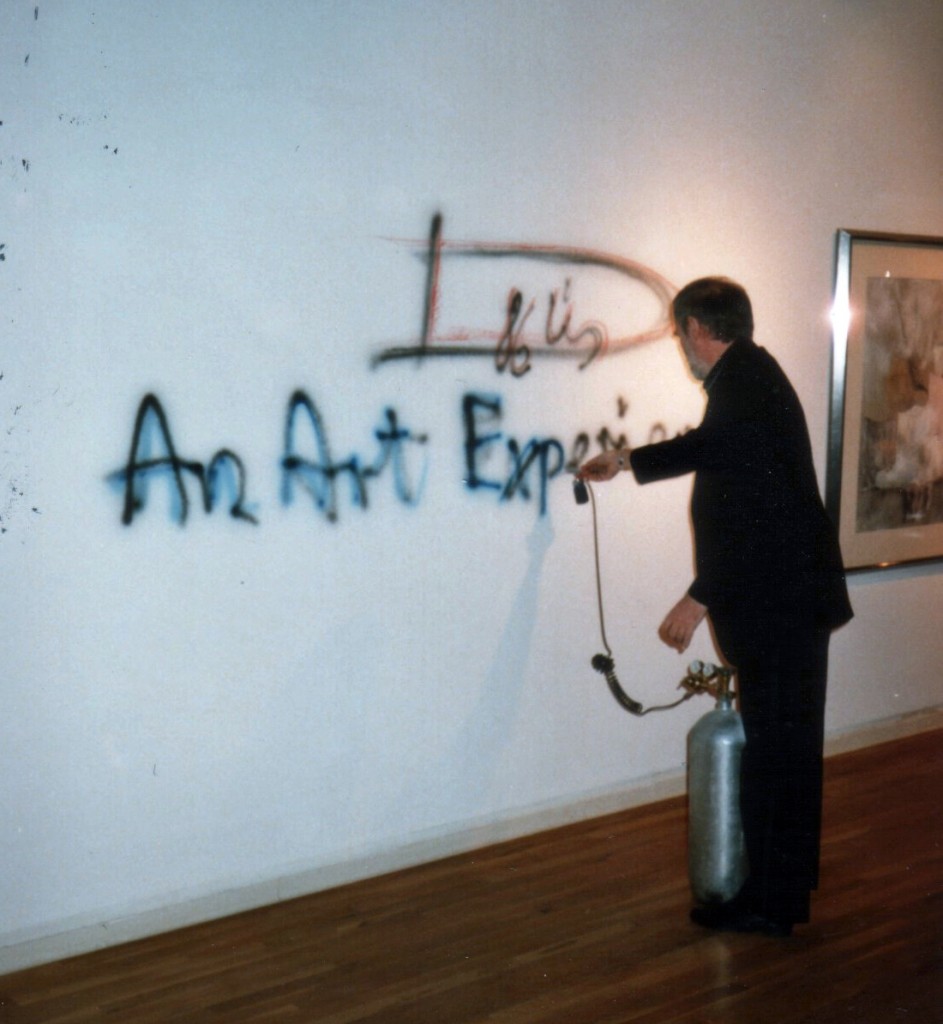 Here he is, adding his signature to the décor.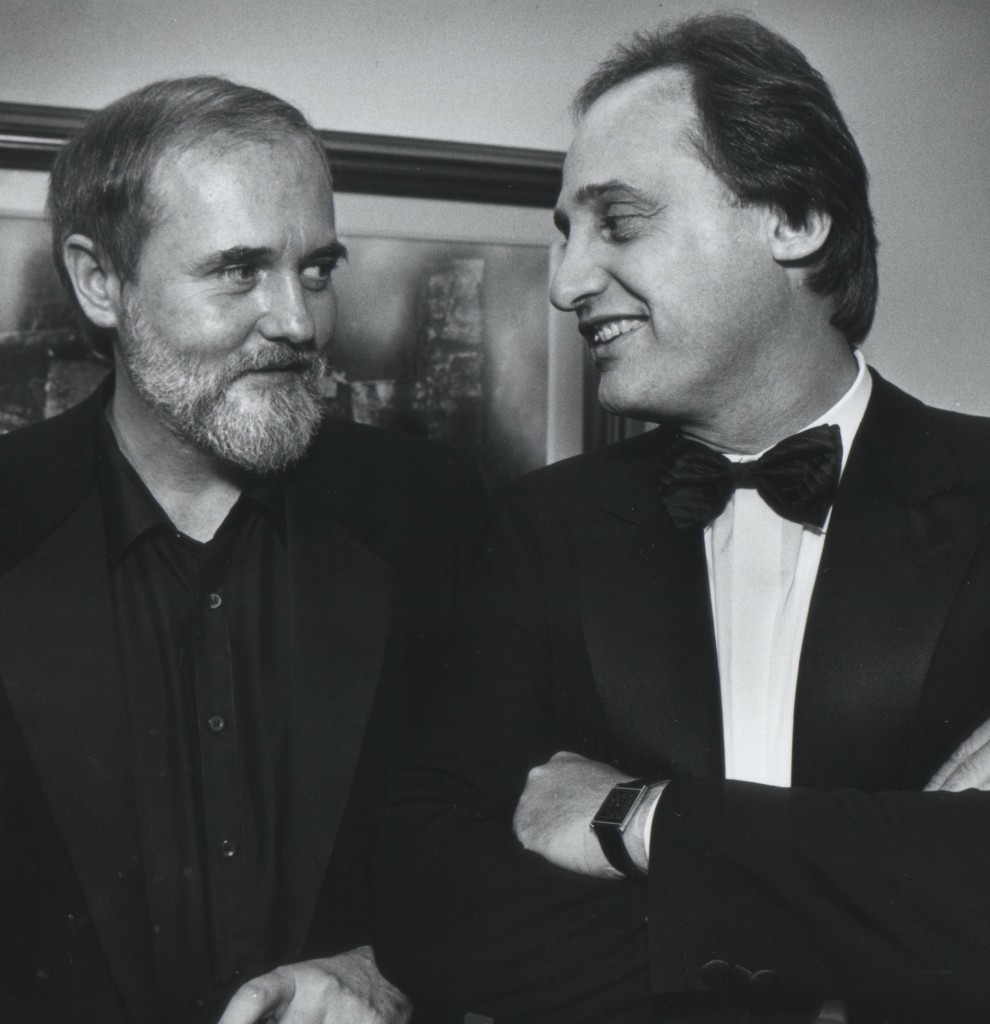 And here we are, tuxedo ready for the opening. I look forward to sharing more of the Park West journey in weeks to come.